It may is not be a shock to most people to learn that money management is hard. Financial stress is one of the leading causes of anxiety for adults. Indeed, surveys have found that over 1/3 of working-age adults worry about their short-term financial situation.
For many, life is still a paycheck-to-paycheck affair. Even with sound financial management practices like budgeting, savings, not spending more than you earn, and so forth, it can be virtually impossible to get ahead.
With one unexpected expense, an illness, broken-down car, appliance that needs replacing, weather damage to your home – it can all lead to financial disaster as you scramble to pay your bills.
e-Transfer Payday Loans Can Help
In Canada, e-transfer payday loans are a convenient way to get funds for any emergency that may come up. All you need is access to an online or mobile banking through a participating financial institution in Canada.
As soon as you sign your e-Transfer loan agreement, you'll can get your money in as little as 2 minutes.
Your transaction is 100% secure. In fact, the loan amount that you were approved for will not be sent via email. You'll get deposit instructions from Interac on how to deposit the funds from your loan into your bank account.
What Can You Do With e-Transfer Payday Loans?
The possibilities are limitless. Lenders don't restrict your fund usage – it's not tied to a specific expense or purchase the way an auto loan is, for example. You can use the funds from e-transfer loans in any way you see fit.
Most people tend to use the funds to pay their bills or pay for unexpected emergencies or one-off expenses. Others use the funds simply to manage cash flow – so they can pay their bills and put food on their tables until the next time they are paid at work. Still, others need to borrow money to help pay for other things.
Some of the most common uses for same day e transfer payday loans include:
• Paying for car repairs
• Replacing a broken appliance
• Paying dental bills
• Medical bills
• Paying for emergency medical bills
• Paying down higher-interest debt, such as credit card debt
• Obtaining loan funds if you have bad credit
• Avoiding having utilities shut off or missing a mortgage payment
• Unexpected family emergencies
• Urgent home repairs
• Avoiding having to ask friends or family for money
Email Money Transfer Loans in Canada
While in previous decades you would have to visit a "loan store" or branch office in order to apply for and receive a loan, we're now in the digital age.
Many alternative lenders now offer email money transfer loans. You gain the convenience of filling out a loan application, providing personal information from the comfort of your home or office which is especially convenient during the cold Canadian winter months.
This is especially true when a company such as iCash can do things that traditional lending services can't, like offer round-the-clock service, instant loan approvals, and still provide exceptional customer service and support.
The legit online lenders are fully regulated by the governments in the jurisdictions where they operate. These lenders also incredibly convenient – for customers in Canada remote areas, avoiding unnecessary trips to a branch office or the bank during brutal snow storms, is a welcome relief. Everything else is digital in this day and age, so there's no reason for short-term loans to be any different.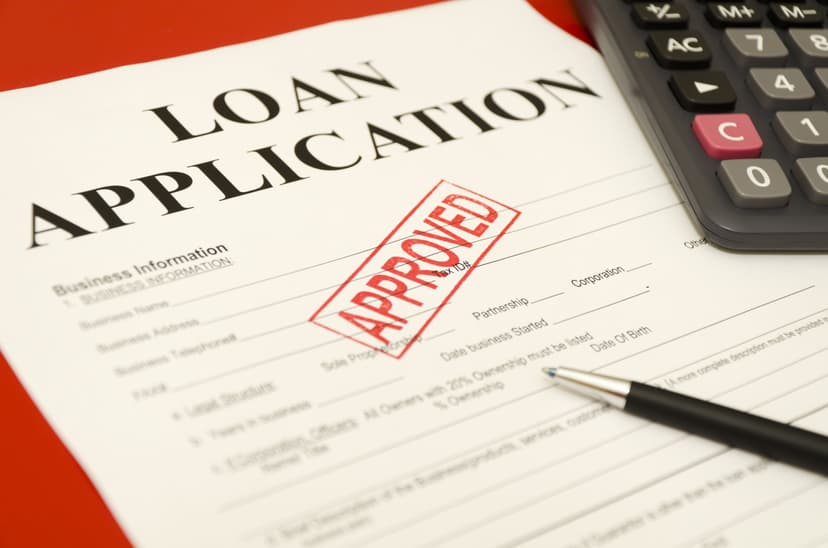 Instant e-Transfer Loans
Fortunately, with the emergence of easy payday loans in canada that provide instant funding via e-Transfer, the process and speed of obtaining money is faster and more convenient than ever before.
Traditional payday loans can often take several days to get approved. Between the application process, review and approval, signing a loan agreement, and getting your funds, it can take several trips to a lender, your bank, or both. Lots of paperwork is typically involved, which may include faxing or mailing documents, notarizing documents, in-person document signing, and so forth.
About e-Transfer Loans Online
We operate and provide e-Transfer loans online in Canada in the provinces of:
Alberta, British Columbia, Manitoba, New Brunswick, Nova Scotia, Ontario, and PEI.
The amounts that you can be approved for range from $100 to $1,500, with terms of 7 to 62 days*. What's more, we offer competitive interest rates, and flexible repayment plans of up to 3 installments, depending on your province regulations.
Everything can be done entirely online, from the application form through approval, signing the loan agreement, and the electronic transfer of funds. We're all about providing convenient, secure loan services to our customers, to help them improve their financial situation, and get the instant cash they need to make life easier.
Why Choose iCash as your online lender?
There are many reasons why many Canadians choose iCash as their online lender.
We know that our service is superior to traditional payday loan companies, and provides the level of convenience, reliability, and transparency that customers deserve from their lender. In brief, some of the most compelling reasons to choose are:
• Every aspect of lending process is done entirely online. Applying is fast, easy and efficient.
• We are the only Canadian lender who offers instant funding via e-transfer in as little as 2 minutes after your loan agreement is signed.
• We offer flexible repayment terms (7 to 62 days), and flexible installment repayment plans (1, 2, or 3 installments) depending on the province you live, to to meet your individual needs.
• What's more, we don't charge any higher interest rates or fees for the 2 or 3 installment plan options!
• We use 256-bit AES encryption – the same top financial institutions, governments, and intelligence agencies use – for all of our transactions. You can rest assured that your personal financial information is secure.
• Customers can get cash loans even if they have poor credit. It's just one of several factors in our approval process for a short-term loan and is NOT disqualifying.
• The online loan application process is entirely paperless and can be completed online, 24 hours a day, 7 days a week.
• As a company, we're committed to ethical, responsible, and transparent lending practices. There are no hidden charges or surprise fees. All terms of our loans are clearly spelled out, in plain English, for our customers to understand completely. That's what responsible lending is all about.
• We offer free membership benefits, a cash back program for more savings, and many other perks, resources, and services for our customers. It's just our way of saying, "Thank you!" for trusting us with your lending needs.
• As a direct licensed Canadian lender, we provide an easy way to communicate with us if you'll like to get a status on your loan application, clarify a part of your loan application, as well as any other questions that you may have.
• We have fully-trained Customer Experience Agents available 7 days a week, during normal business hours, who are more than happy to answer any of your questions. We also offer a comprehensive guide to the application process and a payday loan Frequently Asked Questions (FAQ) for self-service help on our website.
Instant Payday Loans with e-Transfer
As mentioned above, bad credit is not a disqualifier to get approved for a loan. You can get an instant payday loans in Canada and funded with eTransfer within minutes.
We're less concerned with your specific credit score or credit rating, and more focused on determining a global understanding of you and your financial needs.
In fact, Canadians can get instant approval provided they meet our minimum eligibility requirements, as follows:
Be at least 18 years old (19 years old for applicants in British Columbia, New Brunswick, Nova Scotia)

Be a resident of any of the provinces in which we operate (AB, ON, BC, MB, NB, NS, PEI).

Show that you have been receiving the same source of income for the past three months.

Have a total net income of at least $800/month.

Have access to an online bank account.

Have a valid mobile phone number, address, and email address (VoIP numbers are not accepted)
You don't need any documents to scan, you don't need to fax any paperwork and there are no application fees, either.
As long as you meet these basic requirements, your application form will be fully considered. Please note that we don't offer no credit check loans. We will run a credit check to validate the information provided on your loan application.
How to apply for Payday Loans Online
The payday loans online application and approval process is actually quite simple. Due to the fact that we are not a traditional company, we also provide instant approval in the vast majority of cases.
In general, though, the process to apply online is as follows:
Create an account on our website.

Fill out the online e-transfer loans application. Simply select the amount of money you need, and your desired repayment plan.

Then provide the requested personal and financial information through our totally-secure online application form.

We use an automated approval process, which looks at a number of factors from your application and everything is automated, meaning you can apply 24/7/365.

Once approved, you can immediately sign your loan agreement document digitally.

Your short-term loan funds will then be released and sent to you via e-transfer in about 2 minutes!

Based on your repayment plan and loan application terms, your bank account will be debited for your payments on the days and for the amounts specified in your agreement.
It's really that easy and quick!
Remember, we are the only licensed lender in Canada that provides payday loans online and funding with e-Transfer.
Benefits of a Short Term e-Transfer Loans
We can offer you a convenient and simple way to obtain a short term loan. With no application fees, no paperwork or physical office visits, and instant automated approval, the entire process is quick.
Just think – a half hour from now you could have up to $1,500 in your bank account. You can use it however you like – to pay bills, help make ends meet, get your car fixed, home repaired, appliance replaced, or whatever!
We're here for you 24/7 when you need us most.