Instant approval payday loans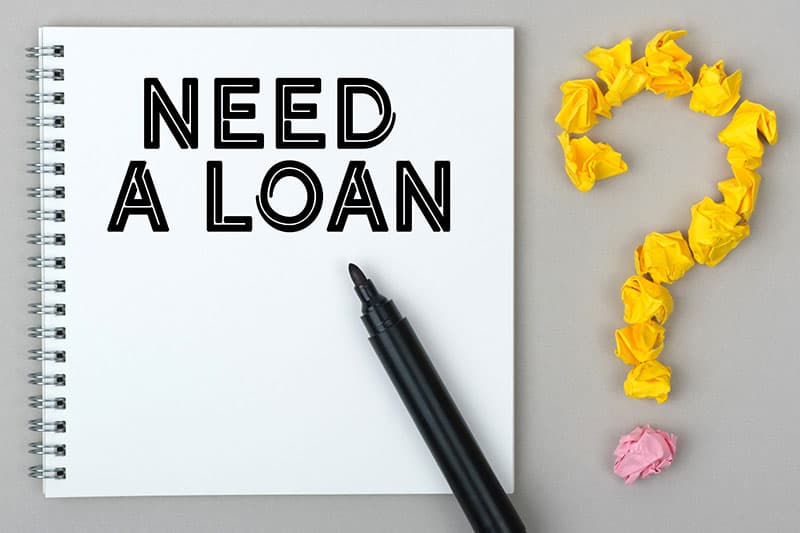 There are times in life when unexpected expenses arise and we find ourselves short on cash. It's during these times that we may need access to money right away, and luckily there are instant payday loans available for extra financial assistance.

Instant approval payday loans are a type of short term loan that can help you cover unexpected expenses or financial emergencies. These loans are typically for smaller amounts of money and have shorter repayment terms than traditional loans. The key benefit is that you can be approved for them instantly and have money sent to you within minutes.

At iCash, we understand that when you need to pay for something, you can't afford to wait. That's why we're proud to offer Canada's best instant approval payday loans online. We're an honest lender and our online application makes it easy to apply for a loan, right from the comfort of your own home.

If you're looking for the fastest and easiest way to get payday loans with instant approval, we are your trusted provider. Don't wait any longer, apply for an instant payday loan and get back on track today.
Why choose iCash for instant payday loans
There are many reasons why over 600,000 Canadians have chosen iCash for their instant loan needs. Since 2014, we have provided instant payday loans to help people cover unexpected expenses and get through financial emergencies or hardships.

Some of the reasons why people choose us for instant payday loans in Canada include:
Fast online application
We have a simple and easy online application that only takes a few minutes to complete. Whether you're using our mobile app or applying online with your computer, you can get started right away. Plus, you won't have to worry about dealing with piles of paperwork or scanning multiple documents. Everything is done electronically and through our secure 265 bit-encryption platform.
Instant approval
Instant approval loans are exactly what they sound like - you can be approved for them right away. This means that you won't have to wait days or even weeks to find out if you've been approved, and you can get the money you need immediately. A simple e-Transfer is all it takes to get your loan funds, once you've been approved.
Fully licensed lender
Sometimes, knowing that you're working with a licensed and reputable company can make all the difference. We're a fully licensed Canadian instant payday loan provider that follows all provincial laws and regulations. We're also members of the Canadian Consumer Finance Association (CCFA), so you can be confident that you're in good hands.
Membership perks
We like to reward our customers for their loyalty, which is why we offer membership perks. As an iCash member, you can get up to 20% cashback* on the cost of borrowing. Plus, you'll get an even faster re-loan process as well as no credit verification for re-loans, should you ever need a future payday advance loan.
How to get instant payday loans online
Getting instant payday loans online in Canada is easy with iCash. We don't need you to worry about faxing documents or standing in line at a physical lender. You can complete our entire application wherever you are, in a fast, convenient way. All you need is a computer or mobile device with an internet connection.

Simply follow the steps below and you'll be on your way to accessing instant payday loans online:
Apply for a loan online
The first step is to apply for a loan online. You can do this through our website or by using our mobile app. We've designed our application to be as straightforward as possible, so it only takes a few minutes to complete. All you need is some basic information about yourself, your income and your finances.
Get instant approval
It only takes a few minutes to get an online payday loan with instant approval. We'll review your application and let you know if you're approved right away. In some cases, we may need a bit more information from you before we can give you a final decision, but the process will never be long, drawn-out, or complicated.
Receive your funds
After being approved, you'll receive your loan funds via e-Transfer within minutes. Once you've received your funds, you're free to use them however you see fit. Whether you need to cover an unexpected expense or simply want some extra cash on hand, our instant payday loans online in Canada can help.
Requirements for instant online payday loans
There are minimal requirements to be eligible to apply for instant online payday loans with us. Like all licensed direct lenders in Canada, we make sure to provide responsible lending practices. This means that we take into account your ability to repay the loan before approving you.

To be eligible for online loan with instant approval in Canada, you simply need to meet the following requirements:
Be at least 18 years old (19 years old for applicants in British Columbia, New Brunswick, Nova Scotia).

Be a resident of any of the provinces in which we operate.

Show that you have been receiving the same source of income for the past three months.

Have a total net income of at least $800/month.

Have access to an online bank account.

Have a valid mobile phone number, address, and email address (VoIP numbers are not accepted).
Instant bad credit loans
At iCash, our mission is to help people with less than perfect credit get access to financing when they need it. We understand that life can be unpredictable, and sometimes you need a little extra cash to get through a tough financial time. That's why we offer instant bad credit loans that require no faxing or lengthy paperwork. These types of loans are available to anyone who needs them, 24 hours a day, 7 days a week.

If you're interested in applying for a bad credit loan online, you may be wondering if a credit check is required. The answer is yes. While there may be online e-transfer payday loans available that require no credit check, it's not standard practice, nor does it follow the rules set out by the provincial jurisdiction.

Checking your credit is a responsible lending practice that we take seriously. It also allows us to verify your identity and make sure that you don't have any existing loans that need to be repaid, or if you've fallen victim to identity theft, which is something that unfortunately happens to more people than you might think.

It's also important to note that our credit checks will not affect your credit score or your ability to be approved for a loan. We don't focus on your credit score, but rather on providing you with a loan that can be easily repaid. This means that even if you have bad credit, you could still be approved for an instant loan with us.

Bottom line, if you're struggling to make ends meet or are facing an unexpected expense, payday loans for people with bad credit can help. You don't need to let a bad credit score hold you back from getting the financial assistance you need.
Why get a payday loan online?
Getting payday loans online is now the preferred option for borrowing money. It's fast and convenient - and you can do it literally anywhere. Long gone are the days of having to take time out of your busy schedule to go into a physical payday lender. Instead, you can apply for the cash you need in just minutes.

Another great benefit of getting an online payday loan is that you can apply anytime, day or night, unlike most traditional lenders, which have set business hours. This means that whether you need money in the middle of the night or on a Sunday afternoon, you can apply and get approved instantly.

When it comes to getting financial assistance, iCash offers the fastest and most convenient option available in Canada. Our trusted lending practices have served our clients well, and we're committed to providing you with the best possible service, too!
Get an instant cash advance when you need it
Getting an instant cash advance when you need it is important. Having to wait around when you can't afford to wait around is frustrating, and that's why we offer instant approval on all of our cash advance loans in Canada.

When you need money, you need it now - not tomorrow or next week. That's why we've made the loan process as streamlined as possible so you can get access to fast cash, no matter the time of day.

As an iCash customer, you'll enjoy several additional conveniences when applying for a cash advance payday loan. These benefits include:
24/7 mobile app or online application
You can choose whether you want to apply for your loan on our mobile app or on our website. Both options are available 24/7, so you can apply for a loan at any time, day or night. Plus, you will never have to worry about secure data transmission, as our mobile app and website use nothing but the latest and most secure encryption methods.
Faster loans
Getting things done faster is important, and it's now possible to get an instant loan just minutes after being approved. With the evolution of technology, the process has become even faster and more convenient - and we're happy to be able to offer our clients faster loans so that they can pay for what they need, whenever they need to.
Increased borrowing power
If you are a returning customer, you may be eligible to borrow more money than you could on your first loan. We understand that financial needs can change over time, and we're committed to helping our customers get back on their feet - no matter what their current financial situation may be.
Get your instant online loan today
If you're looking for an easy alternative to traditional brick-and-mortar payday loans, iCash is the perfect solution. We offer secure online payday loans that are available 24/7 throughout Canada and can be sent to you via e-Transfer within minutes of being approved. Getting the cash you need has never been more convenient - apply for your instant online payday loan today.