SHORT TERM LOANS IN CANADA
Short term loans are loans that are pay back over a short time, usually within seven days up to 2 years.

In Canada, short term loans are a flexible and useful option when you need money for costs that have caught you off-guard and which you cannot postpone.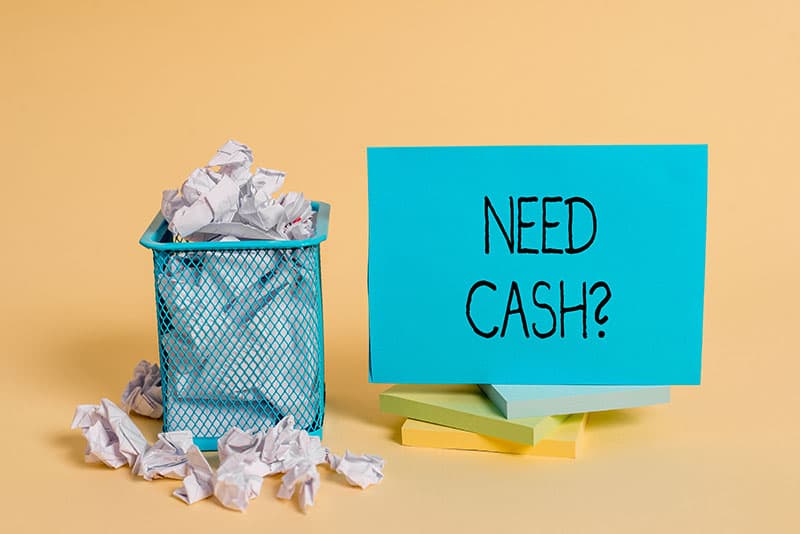 Life can surprise us in many ways, but the financial surprises, especially the negative ones, tend to appear when you least expect it. Despite our plans, many of us don't manage to save enough money to have a decent reserve to fall back on when times are tough.

When your financial situation is on a steep downward path, and you can't find the strength to balance it, short term loans can provide the much-needed solution. You can borrow a small amount to help you overcome the financial obstacle that disrupted your life and pay it back in reasonable installments in less than two years.

Short term loans in Canada are easily accessed, whether online or through a physical loan store. They work similarly to bank loans, except the process is significantly simplified, and the requirements are easier to meet.

All you have to do is fill in and submit your application, and the response will come almost instantly. Once approved, you can access the funds you requested and take care of whatever urgent matter had you cornered.

You will then have a loan balance to pay back within the time frame you and the lender have established. Your payment will consist of part of the principal and the interest rate.

Due to the short term loan period and the fact that you don't have to provide collateral, the interest will be slightly higher than with a traditional loan, but still at a level that will allow you to cover your usual monthly expenses.

These payday loans usually have a repayment term of 7 days to 2 years, but the limits are pretty flexible. The term length can be shorter or longer, depending on the lender and the local regulations.

These unsecured loans can provide you with quick cash of up to $1,500, which is an amount capable of covering most of the unexpected expenses people usually have to deal with.
The best part is that you don't have to justify how you use the money. If you take a loan in Canada from private lenders, you can use the funds the way you consider necessary, no questions asked.

These are some of the most frequent uses of these easy short term loans:
• Outstanding bills
• Car repairs
• Urgent medical expenses
• Replacing home appliances that broke down
• Paying off a debt
• A family vacation that costs more than you had planned these quick loans are the handy solution that private lenders offer when banks aren't willing to approve your application.
Short Term Loans for Bad Credit
Short term loans for bad credit are designed to provide access to quick cash, even for those who have a limited credit history.

Bad credit is one of the most frequent reasons to have your application denied by a bank. When you try to get a loan, even a small one, your request can still be denied if you have poor credit.

That happens because your credit history is the first thing traditional institutions will check, and if it's below the minimum limit, you are likely to be denied.

You can get short term loans for bad credit if you turn to a private lender instead of a bank. In Canada, you need a credit score of at least 650 to qualify for a bank loan; the higher you are above that limit, the better chances of approval you have.

Short term loans for bad credit in Canada are easier than you think. The reason is we follow different criteria than banks do, and we are more interested in your current financial situation than in your previous bad luck with credit.

People with no credit history can also benefit from loans for poor credit. It's not just bad credit that turns banks reluctant; not having any credit history has the same effect.

For short term loans with a bad credit history or no history, private lenders are the only option. If you are in one of these situations, don't waste time looking for loans with no credit check.

The goal isn't to avoid having your credit score checked, but to find a lender that approves your application despite your credit history.

All serious lenders, take a look at your credit score, but it's only a way of verifying your information. We don't consider it a reason for rejection, and we don't impose a minimum credit score to qualify for our instant loans.

If you are facing unexpected expenses and have a poor credit history, short term loans for bad credit can help you get the funds you need to get back on track financially.

As long as you meet our reasonable requirements, you will receive the news of your approval almost instantly. And since our loans for bad credit history are unsecured, your assets will remain safe.
Short Term Loans Online
Short term loans online are the upgraded version of payday advance loans, in the sense that the entire process is done digitally. You can submit your application online, get approved, and receive the money, all without leaving the comfort of your home.

At iCash, we have dedicated a lot of time and resources to ensure our digital system is perfectly safe and user-friendly. Our short term loans have an online application process that is straightforward and fast. You will have your answer almost instantly.

People usually need cash advances when the financial problem is urgent and must be addressed immediately, and online loans offer the advantage of rapid processing.

Applying for your short term loans online means you will spend minutes, not hours, with the entire process, from submitting your application to having the money ready to be transferred.

To make sure you have chosen the best short term loans online, you check if certain elements are included. These are the benefits that you have when borrowing from a legit and dedicated lender:
• Instant approval – our AI-based system will verify your application and offer you a response almost immediately. And because we have reasonable requirements, the answer is nearly always positive.
• You can apply from anywhere; this is a matter of comfort and saving time. When you have an urgent problem to take care of, not having to go to submit your application personally is quite handy. You don't have to leave your home or office to apply and find out if you have been approved.
• If approved, the funds will be available that very same day; once you sign the loan agreement, we will have the money ready for transfer in no time.
• Safety is our primary concern, so everything from the application to the short term loans online approval, funds transfer, and repayment is entirely safe.
• Our payday loans online are available 24/7, which means you can apply at any time of day or night and instantly receive your answer.
• No paperwork is another considerable advantage when accessing our short term loans online; the last thing you need when you are in a challenging situation and time is an issue is to fill in and prepare tons of paperwork.
• Our customer support is always available for any question you may have to help you apply as smoothly as possible.
Advantages of Short Term Loans
There are many advantages of short term loans. To help you with that, here are the main benefits of these loans, especially if you opt for an online lender:
Instant Decision
Your loan will be approved instantly, and when you need your cash available as soon as possible, this is a huge advantage. Not only will you receive the response on the spot, but the money will also be available more shortly than you think.
No collateral
That means that you can get approved without having to use any of your assets as a guarantee. Whether you don't have any valuable assets or don't want to place them at risk, your chances of approval won't be affected.
Short Period
The period of short term loans is also in your favor; when the loan only stretches over one or two years, the interest you have to pay is much lower than with a long term loan. Even if the percentage is slightly higher than with longer loans, the short period means the actual amount you pay is significantly lower.
Fast Funding
This small loan type allows you to access the funds immediately via email money transfer 24/7; on the other hand, with long-term loans, the whole process is more time-consuming, and it takes longer to receive the money.
Flexible Repayment*
These installment loans offer a high level of flexibility regarding the repayment term, which can be adjusted to your particular situation and convenience. Being able to apply from anywhere and not having the burden of paying installments for years and years will significantly reduce your stress level.

Overall, short term loans are easier to obtain because the requirements are not hard to meet, and the entire process is designed to be as fast and straightforward as possible.

On the downside, the amount you can receive with such quick loans is usually not very high. However, it's sufficient to help you handle any unexpected situations that disrupt your budget.
Best Place to Get a Short Term Loan
The best place to get a short term loan in Canada is iCash. What makes us stand out is our dedication to tailoring our loans to fit any situation that you may encounter.

Whatever type of financial emergency you may have, we have a handy solution waiting. We are one of Canada's best short term loan lenders, with more than 300k happy customers.

One of the main reasons you choose iCash as your provider of short term loans is the comfort and efficiency that come with handling the entire process digitally.

Not only have we taken everything online, but we invested a lot to make sure it will be done without any discomfort, and all the data will be entirely safe.

Not only do we save you the hassle of providing any paperwork, but we also offer complete transparency.

Getting instant approval at any time of day or night, having your funds transferred in no time these are essential advantages that our system and our customer support team can provide.