LOAN PLACES
Loan places offer an easy way to borrow money over a short term of several weeks. Your emergency expense is covered, and you pay back the money once you get paid again.

There are many loan places near you to consider if you need quick access to funds. You could get a short term loan from an online lender, you could turn to a traditional bank, or you could ask friends or family for help. And what about options like pawn shops or credit card advances?

So many choices and they all have their pros and cons. Some offer better rates than others, some will give you a quicker decision, and some apply very strict lending criteria.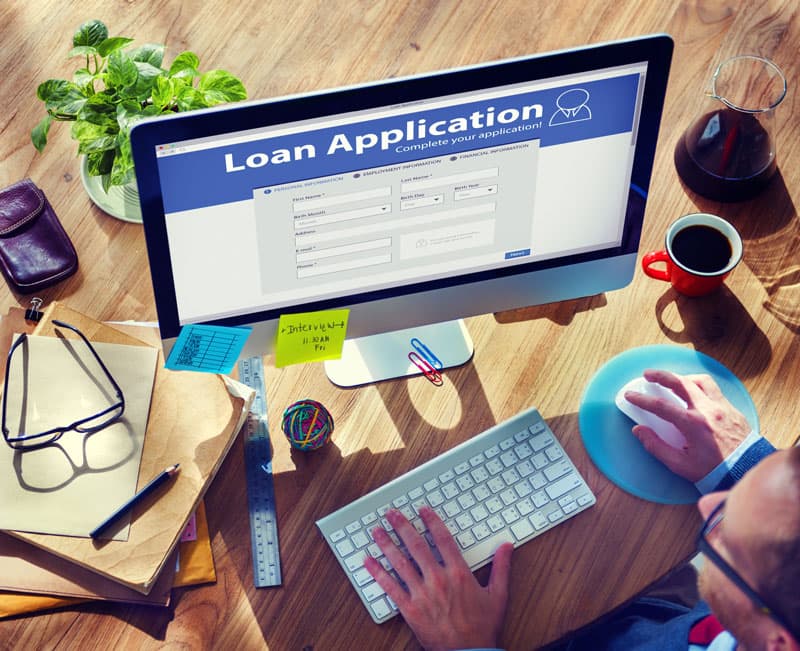 The good news is that even if you have bad credit or need same-day access to your loan, you have options. But how do you find the best loan place when you're short on time? Let's take a look.

We all face unexpected expenses from time to time. The refrigerator gives up, your kid jumps on your laptop, or your car starts making a funny noise. If these things crop up at the wrong time, you can easily find yourself lacking the funds to make the urgent repair.

Many of the best loan places now let you apply online, so there's no paperwork to fill in, and you can get a decision in minutes. But not everybody feels confident filling in online forms or entering their financial details online.

If you would prefer to visit in person, here's how to find the best easy loan place:
1. Do an online search to find lenders with physical stores in your area (see below for the types of lenders to consider).
2. Identify a few that are of interest and check their websites to view their loan terms, including interest rates, how much you can borrow, and when you'll have to repay it.
3. Check the opening hours of the loan place you plan to visit.
4. Make sure you have all the documents they require for an application, including your ID and financial records.If you visit a lender in person, you will be able to ask any questions you have before making an application. You may want to discuss a few different options, or get help filling in the application form.

Some lenders might let you apply online and then visit a physical store to collect your money loan in cash once it's approved. This can be convenient if you're worried about being declined and don't want to make a wasted trip.
Loan Places Near Me
Whether you need a quick loan or you want to borrow over a more extended period, the first question many people have is, "Where can I find loan places near me?"

Your first move should be going on Google and searching "new loan places near me" or "places to get a loan near me." There are several options to consider. Take a look at the pros and cons of each one to work out which avenues are worth exploring in your situation.

Banks
The most obvious place to look for a loan is probably a bank. Money is their core business, after all. Borrowing from a bank means you're dealing with a well-established organization, and you might get more favorable terms if you're an existing customer with an excellent credit rating.

On the downside, some banks apply high administration fees, and they aren't always the best loan place for people with bad credit. They can apply unfavorable rates or just decline your application altogether if your credit score isn't good.

Credit unions
Credit unions operate in a similar way to banks, but they often offer better rates than other loan places. This is because they work as non-profit organizations, so your money isn't going into the pockets of any shareholders.

This isn't the best option if you need instant access to your funds, as you usually have to become a member of the credit union first. There may be strict criteria for this, such as being related to an existing member, living in a specific area, or being part of a particular school or organization.

Payday lenders
These are one of the best loan places to look if you want a short term loan to tide you over until payday. You may have the option to spread the repayment* over a few months if needed, but these loans are usually intended to run for just a week or two.

Payday lenders may apply a fixed fee per loan or an interest percentage. It's best to use this type of loan for emergencies only, rather than to pay for non-essential purchases.

Online money lenders
Many banks and other lenders let you apply in-store, but some lenders operate only online. Online money lenders tend to understand the needs of tech-savvy borrowers and aim to simplify the application process, give fast decisions, and provide quick access to loan funds. This makes them a straightforward loan option for anyone comfortable handling their finances online.

As a bonus, online lenders usually have quite competitive rates since they don't have the same business overheads as banks with physical locations.

Cash advance on a credit card
If you already have a credit card, it can be tempting to use it to withdraw some extra cash to keep you going until payday. You can get it instantly, and you don't have to fill in any applications.

However, credit card cash advances can be a costly way to borrow money. Your card provider may charge higher interest rates than your usual rate for purchases, plus the interest is often applied as soon as you make the withdrawal. On top of that, you may have to pay a fee for the withdrawal itself.

Pawnshops
A pawn shop loan involves borrowing money secured against an item of value, for example, an electronic device or a piece of jewelry. No credit checks are required, and the process is relatively quick.

Use pawn shops as loan places with caution, though. They can charge high-interest rates, and if you don't pay back the loan in time, they are entitled to sell your item.

Friends and family
Have you thought about borrowing money from someone, you know? They might not care if you have bad credit, and they may be willing to offer low - or no - interest to help you out of a tight spot.

Borrowing from people you know can get messy, though. What if you can't pay them back as expected for some reason? Or Uncle Stu lent your sister $1000 but is only willing to give you $500? Approach with caution!
Loan Places Online
Taking into account the benefits of convenience, interest rates, and speed, many people will decide to look for loan places online. As mentioned above, you can use the website of a lender with physical stores, or you can choose an online-only lender. The latter may offer preferable rates thanks to them having a leaner business model.

The best online loan places offer flexible loan terms, quick decisions, and options for people with bad credit too. Here are the benefits of taking out a loan from a loan place online with us:

You can apply any time, from anywhere. You don't have to worry about going out of your way to apply in-store. In case of emergencies, the ability to apply online from the comfort of your home or phone is convenient.

Also, you can use an online application portal that is secure and protects your personal information from third-parties since you're borrowing from a direct lender.

As soon as you submit an application, you'll know right away how much you're approved for. No more waiting around and worrying if you'll get a loan online because direct money lenders offer loans to people with all types of credit scores.

Once you're approved, you can receive funding almost instantly. With us, you can receive same-day funding if your loan is approved through an e-Transfer or a direct bank deposit.

Most direct lenders have a secure system to process applications and provide funds to borrowers. Borrowers should have ease of mind knowing that their information is protected from third parties and that they can share their personal and banking details with little risk. Modern lenders have secure systems for applications, funding, and repayments*.

Best loan places online have a customer support team available to answer your questions or help with your application, at any time.

If you urgently need a loan and don't have time to visit a physical location or wait days for your quick loan to be approved, an online payday loans in Canada could be the best option for you.

Say a pipe in your kitchen has started leaking, and you need to get it repaired quickly to avoid damage to your property. You've already found a plumber, but it's payday next week, and your bank account is almost empty. Well, jump online, and the money you need could be in your bank within a couple of hours.

Even if you don't need the money urgently, you might just prefer to borrow money from a loan place online, without having to leave the house.
Loan Places for Bad Credit
Direct lenders assess applications in a different way than traditional lenders, and this makes them a good choice if you're looking for loan places for bad credit.

When banks and credit unions evaluate your loan application, they look for high credit scores. If your credit score falls in the 300- to the 599-point range, your credit is considered poor, and getting a loan with one of them becomes impossible.

Usually, banks might dismiss you right away, or use your poor credit rating as an excuse to apply unreasonable terms, which puts you in an even worse position.

Maybe you're fresh out of college and have no credit history yet, or a series of unfortunate events has left your financial records in a mess. There may even have been a mistake made by one of the credit bureaus, which has left you being turned down for loans even though your finances are in great shape.

Well, even if you have been declined for a bank loan or have no credit history at all, you may still be able to access cash with a loan place online for bad credit, such as iCash, if you meet our lending criteria for a poor credit loan.

When you apply for an online loan for bad credit with us, we will perform a credit check, but there is no minimum credit score required to qualify for a short term loan. Our money loans are unsecured, meaning you won't be expected to put up any collateral as security.

If you're looking for a place to get a loan near you with no credit check at all, you're limited to perhaps some unreputable payday lenders. These loan places are likely to charge high-interest rates or require some kind of security. Why not check with us first - you'll get an answer in minutes, and you may be surprised to find you are approved!

Other possible loan places for bad credit near you include banks and credit unions, but they come with the limitations described above. And don't forget, they typically apply stricter criteria, so you are less likely to be accepted with a poor credit rating.

If all else fails, could a friend or family member help you out? If they're unsure about lending to you given your bad track record, offer to draw up a short contract and have it witnessed by a third party, so you have some accountability.

When looking for loan places for people with bad credit, look no further than iCash. We have approved more than 90% of bad credit applications submitted to us.
Best Loan Place in Canada
There are various loan places in Canada to consider when you need to borrow money online. The best loan place for you will depend on several factors, including:
How much you need to borrow

How quickly you need the money

What your credit rating is like

What terms you are prepared to accept

How far you wish to travel to complete the application


On balance, online lenders offer competitive rates and the most convenient way to apply. You'll get a fast decision, which is handy if you need a loan urgently. They also offer special loans for people with bad credit, no credit history, or who are on disability or child tax benefits. Whatever your situation, there's probably a loan available for you.

If you find yourself looking for a lender that is reliable, licensed, and convenient, iCash is your stop. Our process is pretty simple and all done online, so you never have to leave your home. This also gives you the convenience to apply from wherever, whenever.

Apply for a quick cash loan while waiting for the two trucks to come to pick up your car from your cell phone and have the funds in your account before you arrive at the shop. It is that simple.

To apply for an instant loan, you need:
To be 19 years old or older

A citizen of Canada, or resident of the states of Alberta, British Columbia, New Brunswick, Ontario, Manitoba, Nova Scotia, or Prince Edward Island

Earning an income of $800 or more each month

Able to show you've had the same income source for at least three months

The owner of a Canadian bank account with online banking

Able to provide a working mobile and phone number, email address, and home address


Apply for a cash loan right now with the best loan place in Canada.
We also provide loans in these provinces in Canada
in Alberta, British Columbia, New Brunswick, Ontario, Manitoba, Nova Scotia, Prince Edward Island.