Over the last month, nearly half of Canadian households have lost income due to COVID-19, and more are expected to lose their jobs as small and medium businesses continue to take a hit.
If you were one of the many unfortunate Canadians who lost their job due to the coronavirus, there may be some relief knowing that help is on the way.
But we all know how expensive it is to survive in today's economy, and EI can only cover a fraction of the living costs. That's why iCash offers EI payday loans to people who were already unemployed, or have recently lost their income.
What is Employment Insurance?
The Employment Insurance (EI) program is offered by the Government of Canada to provide financial relief to those who have either been laid off or terminated from their employment. It's a way for the Government to support people unable to earn an income and not worry about paying rent or buying groceries.
However, due to the COVID-19 crisis, the Government of Canada has realized that the typical EI program is not enough for the masses that have been laid off. To provide Canadians with further relief from financial stress, they have announced additional benefits in the form of the new COVID Economic Response Plan.
To learn more about the Employment Insurance program, visit Service Canada website.
How to Qualify for Employment Insurance
Wondering how EI benefits work? Here's a quick breakdown on the program and how you can qualify:
Everyone pays into the employment insurance program when they work. The employer deducts a premium from every employee paycheck and gives it to the Government.

The employer contributes 1.4X the amount you contributed towards EI;
If you ever lose your job (for a reason that's NOT your fault), you're able to collect money from the Employment Insurance program.

You MUST start a claim right away, even if you haven't received a Record of Employment (ROE) that shows why you have lost your job. The employer normally submits it electronically to the agency.

You should keep in mind that you only receive 55% of your previous income through the program, and you must be actively looking for a job while collecting it (because you'll only receive support from 14 weeks up to 45 weeks);

You are eligible to apply if you can't work for the following reasons:
○ Mass and/ or seasonal layoffs.
○ Shortage of Work.
○ Pregnant, or caring for a newborn or adopted child.
○ Sick or injured.
○ Caring for a critically sick family member with a significant risk of death or a sick or injured child.
○ Actively looking but unable to find work.
Can You Get a Loan While Receiving Employment Insurance?
Many private lenders allow people to get a loan even if they are receiving EI benefits. Banks and traditional lenders, on the other hand, not so much.
Because big banks and lending institutions are focused on reducing risks with borrowers and are generally risk-averse, you'll likely not get approved for a loan if you're receiving employment insurance. They're too focused on certain variables (such as the source of income) that make it hard to get approved for cash loans, regardless of your credit score or lending history. This is why we recommend working with a more specialized lender, who understands a variety of applicants.
Direct online lenders make it easier for people who are unemployed to get a loan. The process is the same — apply online, get approval, receive an e-transfer in less than ten minutes.
Some frequently asked questions we get from people who are receiving unemployment benefits and need to borrow money:
What Loan Options Do I Have while on Government Benefits?
With a private lender, you can apply for the following three types of loans based on your employment insurance benefits:
● Secured Loan: When you use an asset as collateral to get a loan.
● Unsecured Loan: When you use your credit score and income to get a loan.
● Guarantor Loan: When you have someone, such as a family member or friend, co-sign your loan to ensure the lender that you'll pay back.
If you're on employment insurance, you can get approval for a loan — you just need to find the right lender who's willing to work with you!
Will my Employment Insurance Benefit Go Down If I Take out a Loan?
Taking out a loan will not have any impact on your employment insurance benefits. It would only be affected by your actual employment so it shouldn't have any impact on how the benefit paid out to you. We do not report to Canada Revenue if you're applying for a loan based on your EI.
Unsecured Online Loans for Canadians Who Are Receiving EI Benefits
While there are three main borrowing options for when you need money the most, the most obvious and convenient option is applying for an unsecured loan. Especially, if you're on EI, it makes the most sense to apply for an unsecured loan because very little is required for the application itself. All you need to meet few requirements.
Like other online lenders, we deal with applicants who are in urgent need of cash. With the growing impact of the ongoing pandemic on the economy, we expect more Canadians to be laid off. We understand their unique situation and need to cover expenses, bills, and mortgage payments. While waiting for their employment insurance benefits to kick in, we are offering unsecured loans so they can quickly get their hands-on cash.
When you start an application with iCash, you can expect:
● An easy and completely online application.
● Fast response and turnaround time.
● Terms that are easy to understand.
● Extreme convenience and safety.
● High-level of personalized service.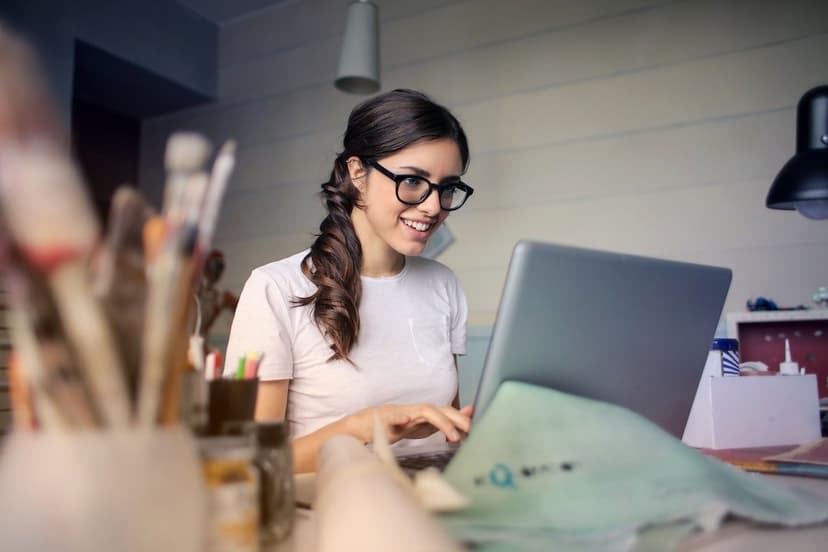 How to apply for Employment Insurance Payday Loans with iCash:
Applying for loans with employment insurance benefits is super simple and convenient. Follow these steps to get started with your application:
● Sign-up for an account on the iCash website. It only takes a couple of seconds.
● Once you create an account, you'll be asked to provide the following details:
a. Personal details, including your address.
b. Employment details, including your salary.
c. Other financial details, including some references.
d. And finally, enter your banking details and submit the application.
● After submitting your application, you will receive instant approval. You just need to sign the contract and your loan funds will be sent via e-transfer within minutes. Yes, that's correct! You can receive a minimum of $100 loan instantly.
We offer short term online loans to thousands of Canadians each year. All our interest rates are fixed. Once you're approved for a certain amount, that's what you pay regardless of your personal credit history, income, or other factors. Read our blog to learn more about how credit scores affect your loan applications.
Borrowing Responsibly with Employment Insurance
Payday loans for EI recipients are made available by private lenders such as iCash to overcome difficult, short-term financial challenges. You as a borrower should analyse your own financial situation and apply for an online loan only when it's feasible to pay back the amount in full.
We ensure borrowers are offered loans only if they can afford repayment. We encourage our customers to also exercise caution when applying for loans outside of their restitution.
When it comes to responsible lending, we practice:
● Conformity: We observe all rules and regulations in the province we are operating in. All of our products fully comply with all federal and provincial laws, and we ensure regular compliance.
● Sustainability: We use a number of factors to help us assess our applicants' financial situation and offer loans only if we deem them fit to pay them back in full. We refrain from providing loans to applicants who are likely to go into debt or default on repayments due to lack of income or other outstanding debts.
● Transparency: We want to be completely honest with our customers. We don't have any hidden fees, high interest rates, or extreme repayment terms and conditions.
● Security: We guard our customers' personal information with extreme caution and protection. Don't worry, we don't share your information with any third parties either.
● Integrity: We are cautious to take every measure to provide accurate and affordable lending solutions to our customers. We put our customers' needs on top, and work to be more responsible and ethical when it comes to lending.