Fast unemployment loans across Canada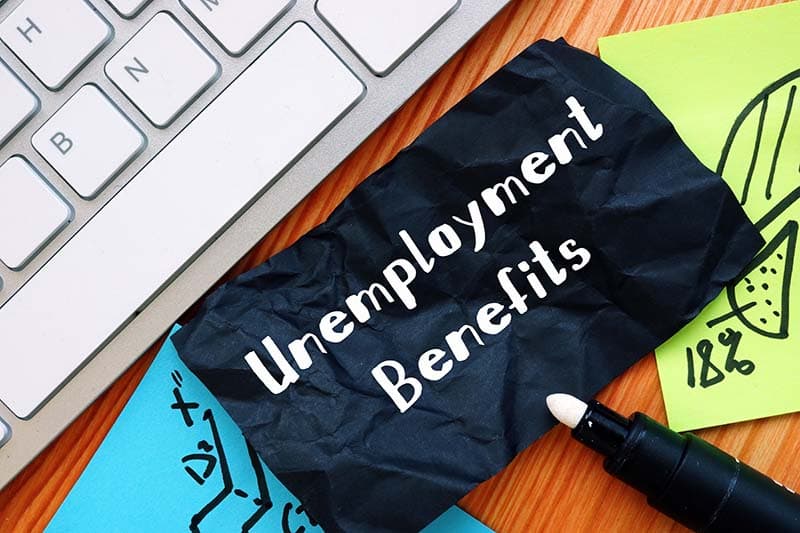 If you're currently in between jobs or have recently lost your job, you may be wondering if it's possible to get approved for a loan. While most traditional lenders will not provide loans for people on unemployment, there are direct payday lenders who will.
Here at iCash, we understand that people's circumstances can change and we are here to help when you need it most. That's why we offer payday loans for unemployed Canadians on benefits, so you can get the financial assistance you need when you need it most. Not only does this type of loan give you the money you need to get by, but it can also help you rebuild your credit so you can get back on your feet again.

If you need to borrow money and are on unemployment benefits, you can easily apply for unemployment loans with us today. We have a simple online application and can get you approved in as little as 2 minutes. Now is not the time to stress about your finances, apply for a personal loan now and get back on track.
Why Choose iCash for Unemployment Loans in Canada
Choosing a reputable lender like iCash for unemployment loans in Canada is an easy way to get back on your feet after losing your job. When you work with us, you can also be confident that you're getting the best possible service and terms on your loan.

Some of the major benefits you'll enjoy when you choose us as your unemployment loan provider include:
Secure Online Application
We know that borrowing money can be a stressful experience, so we've made our online application as simple and secure as possible. Protecting your information is our top priority, so you can rest assured that your data is safe with us.

Our software uses cutting edge 265 bit encryption to keep your information secure from the moment you submit it. We also have a strict privacy policy in place so we will never share your information with anyone. It's just one added layer of protection and peace of mind when you work with us.
Fast Approval, 24/7
Once you've submitted your online application, you will receive an instant decision. If you're approved, we'll email money transfer the funds directly to you so you can deposit them into your bank account and access them right away.

Even if you're looking to get approved during a time when traditional lenders are closed, you can with iCash. Because we offer 24/7 instant approval, you're never more than a few clicks away from the money you need, no matter the time of day.
Easy e-Transfer
After the instant approval process is complete, it's time to sign your electronic contract and get your cash. We'll send the money to you via e-Transfer within minutes of being approved, so you can access it right away.

Once you have the funds in your account, you're free to use them however you choose. There are no restrictions on how you spend your loan, so you can use it to cover personal bills, groceries, or anything else you need.
Membership Perks
All of our customers are automatically enrolled in our membership program after paying off their first loan. This entitles them to enjoy up to 20% cashback* on the cost of borrowing. Plus, you'll get an even faster re-loan process as well as no credit verification for re-loans, should you ever need a payday loan in the future.
How To Get Unemployed Loans Today
If you're looking to apply for payday loans on unemployment benefits in Canada, you'll get superior service with iCash. We understand that people's circumstances can change and we are here to help with our simple online application and fast approval process.

To get approved for our e-transfer payday loans as an unemployed individual on benefits, follow these three easy steps:
Apply For an Unemployment Loan Online
Applying online can be done through our website or by using our mobile app. All you need to do is fill out some general information about yourself, your employment insurance benefits, and your financial situation. From there, you'll be one step closer to getting approved for the loan amount you've requested.
Get Approved Instantly
Getting approved takes just minutes with our automated system. Once you've submitted your electronic application, you'll receive an instant decision so you can get the funds you need as soon as possible. The instant approval process is an added layer of convenience that allows you to get a decision faster than any traditional in-person lender.
Receive Your Loan Funds
Once you're approved, we'll send the money to you via e-Transfer within minutes. We ensure this process is prompt so that you can get access to the funds you need right away and use them however you need them. Whether you need to cover personal bills, groceries, or anything else, you can do so with your iCash instant loan.
Requirements For Unemployed Loans
If you're on unemployment benefits and are unsure whether or not you qualify for an EI loan, there are a few things you should know. Although we have minimal requirements, it's important to understand how you qualify for instant online loans while unemployed in Canada.

To be eligible for an EI loan with iCash, you simply need to meet the following requirements:
Be at least 18 years old (19 years old for applicants in British Columbia, New Brunswick, Nova Scotia).

Be a resident of any of the provinces in which we operate.

Show that you have been receiving the same source of income for the past three months.

Have a total net income of at least $800/month.

Have access to an online bank account.

Have a valid mobile phone number, address, and email address (VoIP numbers are not accepted).
You should also note that we don't issue guaranteed loans for people who are unemployed. Depending on where you are at in the EI benefit process, certain conditions may apply. For example, if you're still in your waiting period and haven't yet received an EI payment, you may not be able to get an EI loan if you don't have any additional sources of income or if you didn't just recently have a job.

If you aren't sure whether or not you qualify or have any other questions, feel free to contact us and we would be happy to help. We also provide other types of loans for people on government assistance in Canada.

Below, we've listed a few:
You can learn more about each of these loans, and the other loans we provide for people on government assistance, by visiting our website or contacting us directly. Together, we'll help you find the best solution for your unique financial situation.
Bad Credit Loans For Unemployed Benefits Canada
At iCash, our mission is to help people who need extra financial assistance, and who may not be eligible for a traditional loan, get access to the funds they need, when they need it.

Not always, but often, people who are unemployed or on benefits can have difficulty qualifying for a loan because they may not have a regular source of income or they may have a poor credit history or a bad credit score. That's where we come in.

At iCash, we don't believe your credit history should determine whether or not you're eligible for a loan. Instead, we look at your ability to repay the loan based on your current financial situation, and will only approve you for the amount you can afford to repay. We offer bad credit payday loans for unemployed people on benefits so that you can get the financial assistance you need, no matter what your finances look like.

To apply for a bad credit loan with us, simply fill out our online application. We'll do a soft credit check to determine your eligibility, which won't impact your credit score. Once you're approved, we'll send the money to you via e-Transfer, and you can use it immediately.
Unemployment Loans With No Credit Check
If you're unemployed and are looking for a cash loan, you may have considered finding a provider that has a no credit check policy. However, not checking your credit comes with a few risks.

For one, it means that the lender doesn't have any way of determining whether or not you can afford to repay the loan. This could lead to you being approved for a loan that's too large for you to handle and could put you in a difficult financial situation. Additionally, without a credit check, the lender may charge a higher interest rate because they perceive you as a higher risk.

Performing a credit check is a part of responsible lending. At iCash, we are a fully licensed lender, and we are dedicated to providing our customers with the best possible service. We will perform a credit check when you apply for a loan with us, but won't use a poor credit score as a reason to deny you a loan.

Checking your credit simply allows us to verify your identity and make sure that you don't have any existing payday loans in Canada that need to be repaid. It also allows us to see whether or not you've fallen victim to identity theft, which is sadly something that happens more often than you might think.
Benefits Of Payday Loans For Employment Income Benefits
There are several benefits to using payday loans as a lending option for people on EI income in Canada. For starters, they are one of the quickest and easiest ways to get access to cash when you're struggling financially. Additionally, they can help you avoid late fees and other penalties by giving you the funds you need to cover expenses until your next EI payment arrives.

Another benefit of using payday loans that accept EI is that they can help improve your financial standing. This is because making timely repayments on a loan shows responsible financial behaviour, which is an important factor that lenders look at when considering a loan.

Lastly, payday loans, also referred to as emergency loans, can give you the peace of mind that comes with knowing you have a safety net in place in case of an emergency. Whether you need to cover unexpected expenses or simply want to have some extra cash on hand in case of a financial emergency, iCash loans can help.

Some additional benefits of applying for an unemployment payday loan with us include:
100% Online Payday Loans
We operate 100% online, which means you can apply for online payday loans from the comfort of your own home, or even while you're on vacation. This also means that you don't have to go through the hassle of standing in line at a physical location and filling out document after document. It's a much simpler way of borrowing money!
Fast e-Transfer Payday Loans
Getting your money quickly is important, especially when you're in a tight financial situation. That's why we offer fast e-Transfer payday loans, which means you can get funded within minutes and without having to wait days or weeks for a traditional bank transfer.
Guaranteed EI Payday Loans
If you're looking for guaranteed EI payday loans, you may be searching for a needle in a haystack. While there are lenders out there who provide these types of loans, it's not standard practice, nor is it a responsible lending option.

All licensed lenders in Canada will not guarantee EI loans, as it does not have your best interest at heart. At iCash, we want to help you get the money you need, when you need it, without putting you in a difficult financial position down the road.

With that said, we have a proven track record of high approvals and will work with you to find a loan that meets your needs and budget. We approve 9/10 applicants and fund loans instantly, so there's a good chance you'll be approved for a loan with us - regardless of what your financial situation looks like.
Flexible Installment Loans for EI in Canada*
When you apply for a payday loan with iCash, you'll have the option to pay back your loan in flexible installments*. This means that you can choose a payment schedule that best suits your budget and needs. Our customers can choose to repay their loan in up to 3 repayments over a 62-day period.

We understand that everyone's financial situation is different, which is why we offer this flexible payment option. It's not always possible or realistic to repay your loan in full on your next payday, and we want to make it easy for you to get the money you need without putting unnecessary financial strain on you.

*Please note that not all applicants will be eligible for installment loans for EI in Canada. Due to government regulations, loans in Ontario and Nova Scotia can only be approved for 1 repayment.
Get An EI Loan From Top Rated Canadian Lenders
When it comes to finding a reputable online payday lender, consider iCash as your top choice. With a proven track record of over 600,000 happy clients and an approval rate of 93%, we have been helping Canadians get access to fast cash online since 2014.

We are also a proud member of the Canadian Consumer Finance Association (CCFA), which is the leading national organization for the Canadian payday loan industry. As a member of this organization, we adhere to a strict code of conduct that puts the needs of our customers first.

We are a top lender in Canada with thousands of positive online reviews. Our customers trust us, as we're committed to providing them with a convenient, safe, and responsible lending experience. When you apply for EI loans with us, you can be confident that you're in good hands.
Get Your Unemployment Loan Today
If you're receiving unemployment benefits and need access to quick cash, we have the perfect solution. With multiple uses, flexible repayment options, and one of the industry's fastest approval times, an unemployment loan can help you fund everyday items, upcoming bills, or emergency expenses. Simply apply online or download the iCash app today and you could have the money you need in minutes.