UNSECURED PERSONAL LOANS FOR BAD CREDIT WITH INSTANT DECISION
An unsecured personal loan for bad credit with instant decision allows Canadians to borrow up to $1,500 without putting up any collateral. If you qualify, you can get the funds the same day, use the money as you see fit, and repay it to the lender at a pre-arranged time frame.

Everyone needs to borrow money, whether it's for a new car, upkeeping the home, taking a vacation, fixing a car. Many Canadians, however, have a difficult time getting a loan due to poor credit history.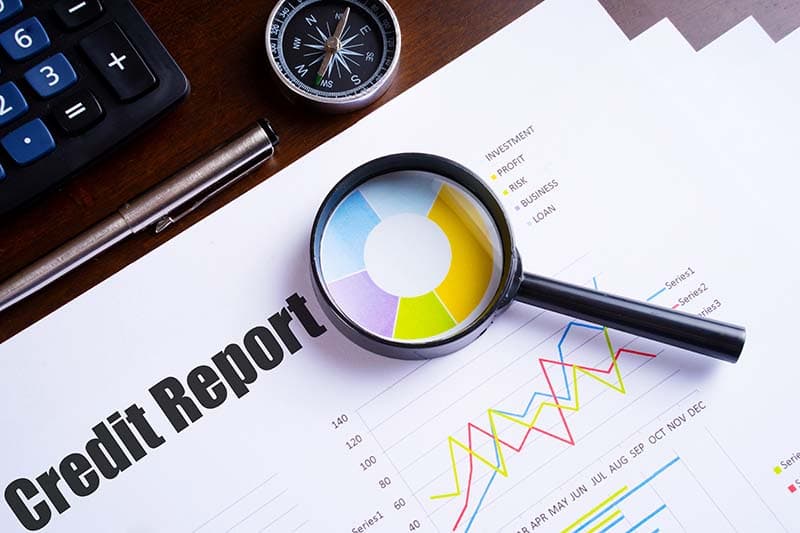 Too often, this leaves customers who have poor credit out in the cold, with no chance of getting approved for the money they need. However, private online lenders, like iCash, allow Canadians to obtain small personal loans with instant decision even if they have poor credit without needing a co-signer.

We believe that all Canadians, regardless of their credit scores, deserve access to fast cash. Thanks to our advanced modern computer software, we can more accurately paint a whole picture of your current financial status. Plus, we do not have the same strict conditions that banks and traditional financial institutions do.
Your income and financial stability are far more important to us. If we determine that you're able to repay the loan when it's due, there's an excellent chance you'll be approved for an unsecured loan for bad credit with instant decision.

In fact, we instantly approve over 90% of all Canadians who apply with us. While individuals cannot be guaranteed that they will always get approved, the odds are excellent that they will be.

There are many reasons that people choose to work with us to get unsecured personal loans for poor credit. Not only do we provide an immediate decision, but you can also pay back your small loan multiple payments*, depending on the province you reside in.
Advantages of Unsecured Loans for Bad Credit
The main advantages of getting approved for unsecured loans for bad credit are:
1. Unsecured loans do not require any collateral.
2. People who have poor credit can still apply and get loans from private lenders because they have different criteria for who they approve.
3. You can receive an instant decision when applying with a modern lender.
4. The funds from the cash loan can be used for any reason with no restriction.
5. As a borrower, you are protected because you'll never be responsible for more money than the original value of the loan plus interest payments.
6. Private lenders provide flexible repayment options* allowing you to pay back the money over time. iCash provides you the option to have more time to repay the money you borrowed with no additional interest.
7. Online lenders provide e-Transfer loans with same day approval. You don't need to fill out or fax any documentation. The process is fast and easy when you apply for an instant loan online.
8. Upon being approved, you'll sign the loan documentations online and get the money within minutes via e-transfer.

Everyone is different, and so are their needs. Canadians can get the cash they need with no security deposit and without putting up any guarantee. To qualify for an unsecured loan for bad credit in Canada, you need to meet the following criteria:
Be at least 18 years old (19 years old for applicants in British Columbia, New Brunswick, Nova Scotia).

Be a resident of any of the provinces in which we operate.

Show that you have been receiving the same source of income for the past three months.

Have a total net income of at least $800/month.

Have access to an online bank account.

Have a valid mobile phone number, address, and email address (VoIP numbers are not accepted).
The math is pretty clear: quick unsecured loans for bad credit are usually the better deal for consumers. This is especially true when dealing with personal finances — you don't want to risk more than you have to pay your bills.
Unsecured Bad Credit Loans Online
In Canada, online lenders make it easy to apply, qualify for, and receive unsecured bad credit loans online, without having to find a physical store in your neighborhood.

Now, all you have to do is locate a loan company that makes their efficient services accessible via a customer-friendly website and mobile app.

Because it is unsecured, there is no need for the lender to evaluate collateral, determine a value, and integrate that into writing the loan. Everything can be handled quickly online.

While all lending companies are different, the general application process online can be stress-free, depending on the institution.

Application
At iCash, you simply need to fill out an online application form, which takes less than 10 minutes to complete. Then answer the basic questions to establish your identity, bank account, income, and employment information.

Approval
After you submit your application, it's processed right away by advanced AI-driven software. The system uses machine learning to automatically review and analyze all the data you provide as well as perform a credit check.

This means that you do not need to wait until regular business hours or rely on someone else's schedule. About a minute or two later, you'll receive an approval decision along with an approved loan amount.

Agreement
Finally, digitally sign the loan agreement and return it online. Within minutes, you can have your funds available — up to $1,500 — via e-transfer, 24/7, 365 days a year.

If you choose to receive your funds via electronic transfer, you can have them in as little as five minutes following our receipt of your signed loan agreement.


Best Unsecured Loans for Bad Credit
Currently, iCash is making it easier than ever for Canadians to access the funds they need with the best unsecured loans for bad credit.

Below are some of the reasons why people choose us:

Instant Unsecured Loans for Urgent Needs
Instant unsecured loans don't need to take days, or even hours, to receive. Thanks to our advanced loan-lending platform, the entire process takes 30 to 60 minutes at most.

Don't wait around for a bank or financial institution to deem you worthy of receiving an express loan from them. Since most people who need quick cash for emergency expenses, including home and auto repairs, an unsecured loan grants access to funds within the hour, which can make all the difference to those in need.

This is especially important for people who have poor credit and need an immediate decision.

Competitive Rates
You might think that all of these benefits naturally come at a high cost. Because iCash is an online-only lender, we don't have any branch offices. This allows us to keep our expenses low.

We pass these savings onto you, our customers, in the form of highly competitive interest rates on our easy loans.

Interest rates vary by provincial lending regulations ⁠— the latest rates are always available on our site ⁠— and are also provided during the loan application process. It's important for you to fully understand the cost of borrowing before you agree to the loan. That way, you know exactly what it's going to cost you.

Robust Data Security
Some people may be hesitant to take out an unsecured loan online thanks to hackers everywhere. But while the assessment and transfer processes are entirely digital, your information is protected with an extremely reliable data security system.

As an online lender, we take data security, privacy, and confidentiality very seriously. All online transactions are completely protected with military-grade encryption technology. This is significantly more secure than most of the technology used for online credit card transactions.

We also maintain strict internal data and privacy regulations. We treat your individual and financial data with the same care and protection we'd want ours to be handled with.