PERSONAL LOANS IN CANADA
What is a Personal Loan?
A personal loan is a useful borrowing product that you can turn to when you need money for individual needs. Personal loans have a specific destination. They are meant to cover large expenses, like doing a renovation, buying a car, or consolidating your debt. You can borrow a fixed amount and choose between fixed or variable interest rates and the repayment option that best suits your situation.

A personal loan can be very flexible from many perspectives. For instance, the amount is usually between $500 and $10,000, but it can sometimes go up to $30,000 or even more. A higher loan amount is generally approved for secured money loans.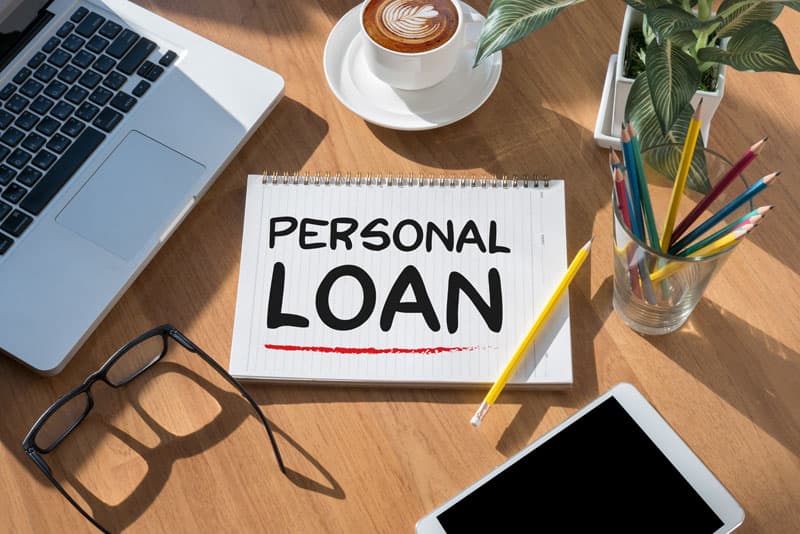 How do Personal Loans Work in Canada?
Personal loans in Canada work like most other types of loans. You need to apply, and if the lender approves your request, they provide you with a lump sum that you can use for your personal project. You will then have to repay that amount, plus interest and fees, following the repayment terms and conditions specified in the loan contract.

As for the application process, its complexity and length will depend on the type of lender you choose. Traditional financial institutions will check your credit history, while alternative lenders will focus on other aspects than the credit scores. In general, you will have to provide proof of:

  • Having a regular income
  • A bank account
  • A permanent address

Depending on the lender, additional information will be requested. Then, suppose the personal loan is approved. In that case, you will have multiple options for receiving the money: in cash, through a bank deposit, sent using an electronic transfer, deposited on a prepaid card. If you are taking the loan to consolidate your debt, the funds can be sent directly to those lenders.

Repaying the loan is also similar to many other types of loans. By signing the contract, you agree to pay the installment loan at the established dates. Depending on the lender, pre-authorized debit can be included in the loan agreement. That means you must provide them with the banking information they need to collect the money straight from your bank account.
Like any other loans, personal loans need to be paid on time. Otherwise, you will face penalties, and your delayed payments can be reported to the credit bureaus. As for early payments, the conditions depend on each lender and are specified in the contract.

Since so many different loans are available on the market, it can sometimes be challenging to decide what type of loan you need. So, let's take a closer look at the usual destinations of personal loans. As we have already mentioned, these loans can be quite versatile, meaning you can use them for many significant expenses.

But it is important to note that, in most cases, the purpose of the loan must be clearly stated from the start, during the application process. Traditional lenders usually consider that when deciding if you will repay the loan without any issues.
Common Uses of Personal Loans in Canada
To help you get an idea, these are the most common uses of personal loans in Canada:
• Covering medical bills. Loans and credit cards aren't the only ones with the potential to lower your credit score; medical bills you don't pay in time can also affect your credit. A personal loan can help Canadians manage that debt easier and pay it back in more flexible installments.

• Paying off student loan debt. Student loans sometimes have pretty high rates; in such situations, private loans can be a better alternative, helping you pay off that student debt. If you look at it from a general perspective, you will be saving money.

• Home renovations and broken appliances. Indeed, you may find loans that are specialized for these kinds of projects. Still, these loans can also be a reliable option when planning a home improvement project, whether it's an emergency repair or simply an upgrade on your house.

• Weddings are unique events that also bring significant expenses. Couples who don't have enough savings to cover all the wedding-related costs can opt for such a loan and have their happy event exactly how they want it. Even savings can prove insufficient sometimes, so small loans can handle the unexpected expenses.

• Vacations. Sometimes creating those life-lasting memories costs more than your bank account can afford. A personal loan can be the solution in these cases as well.

• Starting a new venture. When you plan to start a small business, you don't always qualify for a business loan or a grant. In such cases, secured personal loans can get you the funding you need to get your small business going.

• Debt consolidation. When you have to face many creditors, each with different terms and interest rates, it's much better to merge all that into a single debt that's easier to handle. This type of loan can help you achieve that.

• Auto repairs are another common reason for taking a personal loan. Not all repairs are covered by the warranty or your car insurance; sometimes, taking a loan to fix your car is the only option.

• Family emergencies are something most of us have to deal with at a certain point. And many times, an unsecured loan can be the helping hand you need.
As we said, the amounts you can get with these personal loans in Canada vary significantly. So, don't think of this as an option only for expensive projects; it can also be a handy solution for something as simple as managing your cash flow and placing your finances in order.
Types of Personal Loans
Personal loans are divided into two main categories, depending on whether the borrower must provide collateral: secured and unsecured. The collateral is a valuable asset that you own and can borrow money against. Below, we will take a look at each category and its particularities.

Unsecured personal loans

Most personal loans fit into this category; people tend to opt for unsecured loans in Canada and choose fixed payments. Taking an unsecured personal loan means you don't have to provide collateral. So, you don't need to place valuable items like a car or even your home at risk.

Since you don't use your assets as a guarantee, the lender faces an increased risk. The annual percentage rate (APR) is usually a bit higher with an unsecured loan. The APR is the final cost of the loan, and it includes the interest rate and any fees that may apply.

Another aspect to consider before choosing an unsecured personal loan is that your credit score may play an important part. Indeed, that's not the case with all lenders, but it can happen. Traditional lenders balance the lack of collateral with a minimum credit score level during their approval process.

Secured personal loans

Secured personal loans require you to provide collateral. So, you will have to choose an asset, one of sufficient value, to place as a warranty that you will fully reimburse the loan following the repayment terms. If you fail to do so, the lender will seize that asset to cover the rest of the loan.

The best example of how a secured loan works are the car loan; if you stop making the car payments, it will be repossessed by the lender. It's the same thing with secured loans – you borrow money against the asset you use as collateral and risk losing it if you don't respect your part of the loan contract. Still, there's also a good side of using collateral; most lenders offer lower interest rates since their risk is reduced.
Personal Loan Interest Rates in Canada
The interest rate is a crucial component of your loan, and it will have a significant impact on the loan's final cost. That's why it's essential to choose the right type of loan for you, one that you can repay without any problems. With personal loan interest rates in Canada, you have two options: fixed or variable. So, let's see what each one means.

Fixed rates

Having a fixed rate means that your payments will remain identical every month, and you know precisely when your loan will be fully paid. These fixed rates aren't affected by the prime rate – the annual interest rate that traditional lenders use to set the rates for loan products with variable rates.

Having all your installments remain the same throughout the loan offers a sense of security. It's the preferable option if you worry that a fluctuating rate will not work in your favor. It also means it will be much easier to set your budget, knowing precisely how much your loan payment will be every month.

Fixed personal loan interest rates mean that your interest rate is locked in for your whole loan once you sign the contract. It also allows you to opt for a payment schedule that won't affect your monthly budget significantly. Depending on the lender, you may also have the option to switch to a variable rate throughout the loan.

Variable rates

Variable loan rates mean that your rate will change depending on the prime rate. That benchmark rate's fluctuation can cause changes to your interest rate. As a result, your monthly payments can either rise or go down.

Personal loans with variable rates carry a certain degree of risk, as you cannot know from the start how the prime rate will evolve. On the other hand, these loans usually have lower APRs compared to fixed-rate loans. Depending on your lender, it's also possible to have a cap included in your contract, limiting the change span that your rate can suffer throughout the loan period.

In general, it's best to choose a loan with a variable rate if it's a short-term loan; that way, the prime rate is less likely to change drastically and have a severe impact on your payments. With long-term loans, it's safer to opt for a fixed rate.

It's also possible to have variable rates but still pay the same amount every month. The explanation is that a greater portion of your payment covers the interest the month when the rate goes up. But that also means that it will take you longer to finish paying the loan, and when you sign the contract, you won't know precisely the date when your loan will be paid in full.

So, when it comes to personal loan rates in Canada, compare your options well before making a decision, especially if you want a sizeable long-term loan.
Advantages of Online Personal Loans
An online personal loan combines the benefits of a traditional loan with the perks of technology. It's an alternative to conventional in-store loan applications that more and more people prefer lately. And it makes perfect sense; since we handle a significant part of our daily activities online, taking a loan shouldn't be an exception.

Online personal loans in Canada come with many advantages. First, you can apply from anywhere, even from work or the comfortable sofa in your living room. No more having to find a loan store closer to your home and going there in person; it can be as easy as ordering something online.

Secondly, you can submit your application at any hour of day or night, even on weekends or during holidays. That's extremely useful when you have an emergency; a crisis doesn't usually care about working hours. Online loans were created as a solution for such urgent situations. That's why some lenders also offer instant approval and same-day funding once you receive a positive answer. That way, you can handle your critical costs immediately.

Another essential advantage when you get a personal loan online is that you no longer have to prepare loads of paperwork, as it happened with traditional lenders. So, you save time, and the whole process is much faster and comfortable.

Having your application processed in real-time is a huge advantage. That is possible for two reasons. First, the application form you fill in and submit is created to cover all the aspects of your financial situation relevant to the decisional process. Secondly, the system includes all the necessary tools to analyze everything and evaluate your financial strength to receive an answer on the spot.

If you're thinking about taking your first online personal loan, you may be a bit worried about safety, given that everything is handled digitally. But the truth is, as long as you do your research and choose a dependable and serious lender with great reviews, safety won't be an issue.

Just as an employee would walk you through the details in a loan store, online lenders also offer all the information you need without going there in person. You can read all about the terms and conditions and the lender's licenses and experience. And with the right lender, you don't have to worry about hidden fees or charges; all the facts you need will be provided.

An online personal loan is the easiest way to have the money in your hands as soon as possible. And iCash is one of your top options, as one of the most reputable private lenders on the market. If you need to apply for a small loan online, you will find our offer extremely appealing. Our loans are designed as a helping hand when time is pressing you, and you need to go through the entire borrowing process as quickly and efficiently as possible.

Here are the advantages of applying for personal loans online with iCash:
• You receive the funds upfront
• There's no minimum credit score, so you can get a loan with bad credit
• The installments will fit your budget
• You can borrow up to $1,500
• You can use the money however you want, without having to justify it
• The application only takes 10 minutes
• If you opt for an e-transfer, the money will be available in just a few minutes
• There's a grace period when you can change your mind about the loan
• The entire process is completely secure
• Great customer care service
The fact is that combining personal loans with the online experience is the best solution in so many cases. These loans are designed to be as versatile as possible, offering the possibility to fund whatever project you want, from small ones to extended and costly enterprises.

If you get to choose the length, the type of interest rate, and whether you provide collateral, why not expand your freedom even more? By applying for an online personal loan, you avoid all the steps people dislike when preparing a loan application the traditional way. It will all be much easier and fast.
Private Lenders for Personal Loans in Canada
Before applying with a private lender for a personal loan, you need to do a bit of research and see what the market offers. Usually, private lenders have more flexible requirements than traditional financial institutions. Since very few people have impeccable financial records, conventional loans aren't always an option.

Choosing direct private lenders for personal loans is the best strategy for many reasons. One of the main ones is that they won't concentrate on your credit history. Reputable lenders like iCash will check your credit score, but only as a way to verify your information. Your approval will depend on other factors, like your current financial strength and capability to repay the loan.

That means that you can still qualify for a personal loan even with bad credit or no credit history at all. Having a bank deny your loan request before isn't a rejection criterion either, with direct lenders.

Overall, private lenders are a whole new experience, quite different from those you probably had with traditional lending institutions. Flexibility is the main advantage, as it makes it much easier to find a lending product that matches your needs and the conditions you are willing to accept.

Private lenders for personal loans in Canada can offer a tailored borrowing experience and address even specialized needs. By being less strict, they open up to a much broader area of the market, making their loans available to people who otherwise may not qualify. By cutting the application steps to the minimum, they make taking personal loans a stress-free and much more comfortable experience.

iCash is one of the private lenders for personal loans who understand that loans, especially short-term ones, need to be accessible to as many categories as possible. As such, we accept multiple income sources, including pensions and benefits. Overall, our terms and conditions were created to be fair and reasonable, and our loans to be accessible to any resident over 18 years old, with a dependable income and a bank account. any resident over 18 years old, with a dependable income and a bank account.
Personal Loan Calculator
A personal loan calculator is a tool that can help you visualize the terms of your loan, the amount you can receive, how much you will have to pay back, and when.

It's the easiest way to check if you qualify for a particular loan and whether you can manage the payments. Doing all these calculations online with a loan payment calculator from the privacy of your home will provide an extra level of comfort.

A personal loan calculator can help you to:
• Consider all the variables and determine the final cost of the loan.
• Choose the amount and repayment period.
• Estimate the value of each installment, so you can check it against your monthly expenses and decide how much you can pay.
A small personal loan calculator, like ours, offers you an accurate projection of what your loan will look like, and it gives you the freedom to adjust the amount and the payback terms to your necessities. It's your assistant during the decisional process to find the best option considering your situation.
We also provide personal loans in these provinces of Canada
in Alberta, British Columbia, New Brunswick, Ontario, Manitoba, Nova Scotia, Prince Edward Island.