For most senior citizens and retired persons in Canada, their basic income to pay for living expenses comes from one or two places – the Canadian Pension Plan (CPP) and/or the Old Age Security (OAS) pension plan programs. While many may have other forms of income, such as personal investments, annuities, savings accounts, and similar, not everyone is that lucky or well-prepared. For a lot of people, the CPP income and OAS income make up the lion's share of their monthly and annual funds. This can make it difficult to pay bills and expenses on time.
Fortunately, there are solutions available. For those receiving their Canadian Pension Plan and Old Age Security checks, loans for pensioners are available. These type of loan have many uses, and are fairly easy to qualify for. They can help with cash flow, unexpected expenses, or paying bills in a timely manner, when your monthly checks don't line up well with your monthly bills.
But, we'll get into more detail on that a bit later in this guide. First, let's explore the basics of the Canadian Pension Plan (CPP), and Old Age Security (OAS), to understand their differences, similarities, and the monthly benefits that seniors can receive from these programs.
Please note, while we do our best to ensure our information is accurate and up-to-date, the rates and benefits under both of these programs are periodically adjusted by the government. Therefore, the most accurate information should always be researched via the official Canadian government website and the relevant section on this topic, which can be found at https://www.canada.ca/en/services/benefits/publicpensions/cpp.html. And, as always, the loan services and other information covered in this article pertain to the rules, regulations, and financial offerings available in Canada only.
If you are not yet retired and are still building a nest egg for your retirment, Amazon has some fantastic books on retirement planning.
Background on Canadian Pension Plan (CPP)
The CPP is a government administrated benefit for retired workers in Canada. During the course of your working years, you contribute to this plan with deductions from your paycheck. These funds are then used to provide a monthly pension income when you are retired. There are several provisions in this plan, including payments for retirement, disability, survivor benefits, and similar. Almost everyone who works in Canada contributes to the CPP (though residents of Quebec contribute to the QPP, a provincial equivalent, which works hand-in-hand with the CPP in terms of administration of benefits).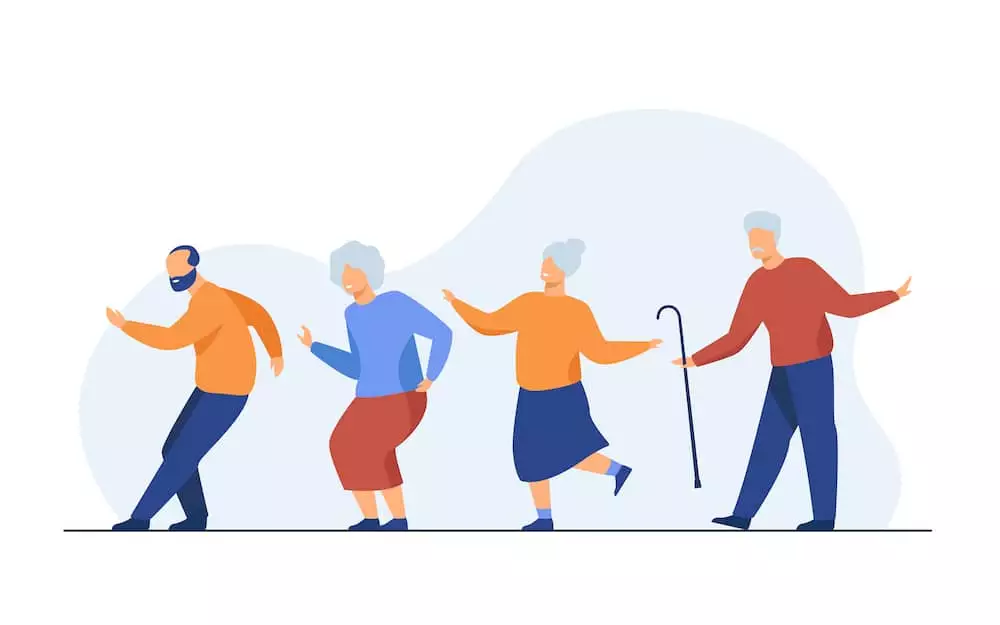 Unlike some benefits, the CPP does not automatically start sending you checks at a certain age – you must complete a Canada pension application once you are eligible – essentially, after age 59. You can begin getting your CPP income as early as age 60, with a reduced amount (up to 36% less at age 60), at age 65, with the full amount, or at any point after age 65, with progressively higher amounts – up to a 42% increased cap at age 70. The Canada pension amount that is available for an individual is based on the total amount of contributions they have made, and how long they have contributed, and when they begin taking their pension. In general, when thinking about when to apply for Canada pension plan payments, it's best to wait until at least age 65 if possible, to ensure you get the full amount to which you are entitled.
Since the amount of CPP income is variable, it's hard to tell you exactly what you might get. However, as you contribute (and later, online), you will receive a statement of contributions that provides an estimate of your full eligible Canada pension amount when started at age 65. There are maximum benefits defined, though. As there are several categories of benefits – for the retiree, the disabled, survivor's/spouses, and children, along with a few others – it can be a bit complex to arrive at a single estimate number of what you will receive, without access to your individual statement of contributions. However, the current average amount and maximum monthly amount of CPP income payments are listed below for the different categories available.

The maximum amounts listed above change annually, based on the cost of living as measured by the Consumer Price Index, typically by a few percentage points or so. The average monthly benefit listed is for new beneficiaries, current as of July 2018 average data. All data above assumes retirement at age 65 and is for illustrative purposes only.
Background on Old Age Security (OAS)
Unlike the CPP, the OAS is not paid for my worker contributions, but funded via general taxpayer funds. All persons living in Canada are eligible based on the number of years they have lived in Canada after the age of 18. Payment amounts are based on your income and marital status and are not taxable. Like the CPP, the amounts are adjusted annually. Because the eligibility is based on the prior year's income, if you have more income, your benefit will decrease (or even stop) for the subsequent year.
It has several components and programs associated with it that may govern the payment amounts available as well. More details can be found on the Canada government website. In general, though, it comes into effect at age 65, though may be viable and claimed at aged 60 with some reductions and restrictions. In some cases, you may need to apply, but most people of sufficient age are automatically enrolled. The maximum monthly OAS pension payment amounts are listed in the table below, along with the relevant annual income cap (after which you become ineligible).
Canadian Pension Plan and Old Age Security Payday Loans for Pensioners
Based on all of the information above, you can see that the payment amounts can vary a great deal based on how much you have contributed, and your particular income and marital status, as well as when you retire. For many people, while the CPP and OAS benefits can help a great deal, they can still be struggling to pay bills on time or deal with one-time, unexpected expenses – auto or home repair, an appliance failing, and so forth. In these cases, since you can't get an acceleration of your check or deposit delivery date from the government, a pension fund loan, also known as a payday loan for pensioners, might be just the thing to help.
These loans for pensioners work similar to traditional cash advance loans. So long as you meet the basic qualifications of the lender (as detailed in the next section of this guide), companies like iCash can provide you with a loan. Then, you can pay your bills on time or cover your unexpected, one-off expenses.
When your monthly CPP or OAS check or deposit comes in, you'll have the funds to repay the loan. It's that simple! The loan application process can be completed online in just a few minutes, with relatively little effort – all from the safety and comfort of your own home.
These type of express loans have been used by millions of people all over Canada, and indeed all over the world. This is especially important when you are on a fixed income.
Canadian Pension Plan and Old Age Security Loans – Qualifications
All companies that offer payday loans for pensioners may have slightly different requirements or qualifications in order to apply for and receive a loan. In most cases, however, the qualifications are really basic. In the case of iCash, one of the best payday lenders for cpp loans in Canada, the qualifications are:
You must be a Canadian citizen, and live in Alberta, BC, Manitoba, New Brunswick, Ontario.

You must have been receiving the same source of income for the past 3 months or more

You must have a net monthly income of at least $800

You must have a Canadian bank account that has been open for at least 3 months, with access to online banking

You must have a valid mobile phone, e-mail address, and home address
Government benefit checks from the Canadian Pension Plan and Old Age Security are perfectly valid constituents of meeting that $800 monthly income requirement. If you're receiving a CPP and also OAS check, on average you're getting at least $1,200 a month or more, so you should have no issue qualifying for a CPP payday or an OAS payday loan.
Cash Advanced Loans for Retired Seniors – Safety and Security
One of the biggest concerns that many seniors have in taking out a loan, especially online, is whether or not their personal and banking information will be safe and secure. We are committed to the safety and security of our customers. As a Canadian payday lender, we are fully licensed in all the provinces in which we operate as a direct lender. With over 400K clients and a reputation for reliability and ease-of-use, our focus is – and always will be – on customer satisfaction and service, which includes safety and security.
Because we are dealing with personal and financial information, we've invested a great deal in top-end security protocols, including AES-256 bit encryption, meaning your information is safe with us. This is the same level of security that is used by banks, militaries, and intelligence agencies around the world use. So, there's no reason to worry when you're dealing with a trusted, direct licensed lender.
Conclusion
The Canadian Pension Plan and Old Age Security pension systems are great benefits for retired Canadians. But sometimes, the timing of checks and expenses just don't line up, or you need a little help to make ends meet. When that happens, turn to a reliable short-term lender like iCash. We can offer you Canadian Pension Plan (CPP) and Old Age Security (OAS) loans based on your income, with just a few basic qualifications to be met.
Your loan application can be completed online with no documents even if you have poor credit and you'll get instant approval. You can have the funds send to you via e-transfer within 2 minutes, and ready to use to pay your bills, unexpected expenses, or manage your cash flow. Then, when you get your CPP and/or OAS checks, you'll have the funds you need to pay back the loan.
We also offer multiple repayments options, great customer service, and the highest quality safety available.
To top it all off, you can apply for a cpp payday loan from the comfort of your home – no trips to a bank or store necessary, which is a real convenience, especially in our cold Canadian winters.
As Canadians ourselves, we salute our retired seniors – you've worked hard and deserve to enjoy your retirement, without worrying about financial security.
iCash is here to help you with that, with online loans that are designed to suit your financial needs.