Making some extra money is something most Canadians could benefit from. Even with a dependable salary, there is always something that doesn't seem to be compatible with our budget. But having two jobs isn't that easy; you need a lot of energy and excellent time management skills.
Of course, things are quite different when it comes to online side-hustles. There are actually quite a few feasible activities that you can fit into your schedule with a significant return.
If you choose the right online venture, you can easily earn $1,000 a month, and we will show you how.
How Canadians can Find a Profitable Online venture to Make $1000 a Month Online
An increased income is definitely desirable, but it's also an ambitious plan. There are many online ventures available, but are they all worth trying? Which should you choose if your goal is to earn $1,000 from it?
The best way to decide which online activity is right for you is to take it one step at a time, methodically. First, think about what skills you have and what activities you would be interested in. It's essential to choose one that you can do well and that doesn't require extreme effort on your part or causes you to stress in the long run. Some online work may pay better, but they're not efficient or recommended if every day would be a struggle.
Then, think about the possibility of investing money in your new business. Some side-hustles may require small investments for buying supplies or advertising your services. It's important to create a budget beforehand, to know what to expect.
If necessary, Canadians can borrow a small amount to get your venture started. Don't let that discourage you; just like the time and effort you invest, it will all be worth in shortly.
If you're planning to start an online project along with your regular job, make sure you have enough time for both. It's also a good idea to check for any possible conflicts of interest between the two. That doesn't happen very often, but it's essential to know you won't be complicating your situation instead of improving it.
Once you have sorted these aspects, it's time to start browsing the internet and accessing platforms that can help you find online work opportunities. But at that point, your search will be filtered more efficiently, so you have higher chances of finding the ideal match.
Top 7 Ways Canadians Can Make $1000 a Month Online
If you have decided to join the many Canadians who supplement their income with a part-time online occupation, we have prepared the top 7 Ways that Canadians Can Make $1000 a month online.
Indeed, your earnings will depend on many factors, and you may need to practice a bit until you get to your goal. But if you're going to make money online, these side hustles are your best chance to succeed.
1- Start a blog
It may seem like something everyone is doing these days, but blogging can actually be profitable if you do it the right way. Investing a little time in learning how to start and manage a successful blog can bring you satisfying results. Not to mention it's a fun and stimulating hobby.
Still, keep in mind that while it is definitely possible for people who live in Canada to make $1,000 a month and even much more from blogging, that won't happen in the first months of your new endeavour. In fact, it can take a while to start seeing a profit.
Once that happens, if you continue to manage it correctly, it can be a reliable source of passive income, especially if you go for affiliate marketing.
2- Become a virtual assistant
As a virtual assistant, you can perform various activities online, and it won't necessarily take too much of your time. You also have enough flexibility when it comes to the schedule, so it won't interfere with your daytime employment.
Lately, virtual assistants have become an important part of the gig economy, and you will be pleased to find many positions are available. Depending on your skills and how many hours a day you put into your new venture, you can get significant earnings, even more than $1,000 per month.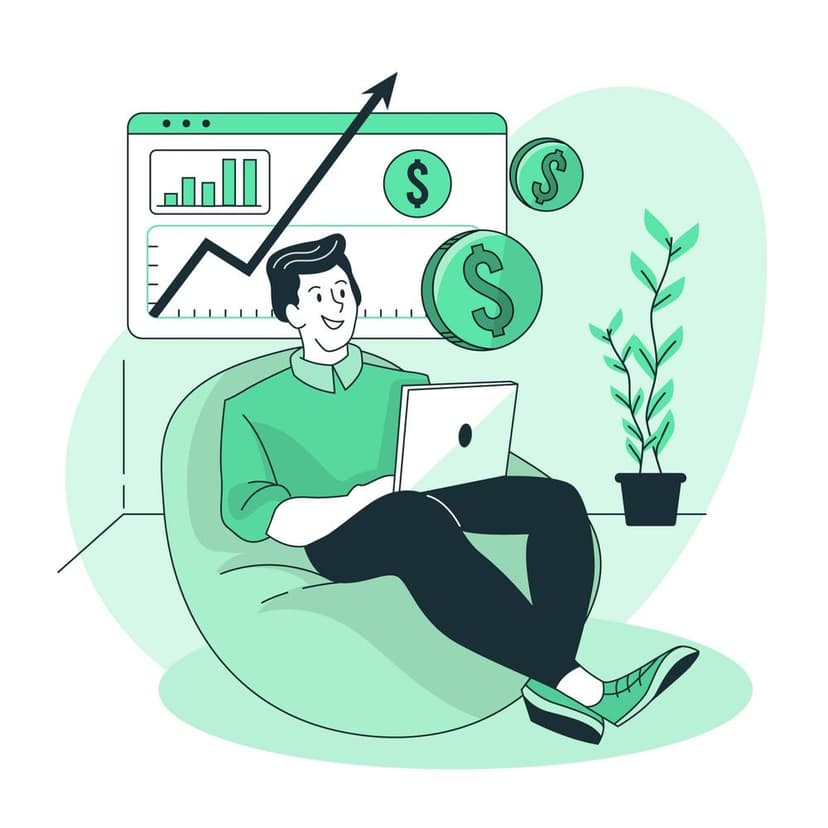 3- Start a Drop shipping business
Your marketing skills can help you supplement your monthly income if you opt for a drop shipping business. You will basically be an intermediary between the supplier and the client, so you won't have to concern yourself with inventory and other related aspects. Instead, your primary focus will be to attract clients, convince them to buy, and offer customer support when necessary.
The drop shipping business can be quite diverse, and if you are a creative person, you can find many ways to monetize your ideas. It's an opportunity to turn your passion into a business, and $1,000 or even more can be added to your monthly budget.
4- Freelance writing
Freelance writing is one of the side hustles that can provide Canadian residents with significant income and also has the potential to turn into a full-time job after a while. If you are passionate about writing, this may be the right online occupation for you. The best part is that you don't even need a lot of experience to turn it into a decent income source.
As for the money you can make, if you can manage a niche that not anyone can cover, the earnings potential is even higher. Technical writers can end up making quite a nice income from freelance writing.
5- Proofreading
Proofreading can be an excellent way for people in Canada to make money online. If you are a keen reader and can easily spot grammar or spelling errors. It's a side hustle you can easily do from anywhere, it doesn't take particularly long, and you can easily fit it into your schedule.
In fact, with a good internet connection and if you spend enough time with it, proofreading can get you a very nice additional income.
6- Tutoring
Tutoring is another great way with real potential to increase your income online reducing your likelyhood of having to get a short term loan online. If you're not specialized in a particular school matter, you can try teaching English to international students. There is a vast market for this type of educational experience, so there is no reason why you shouldn't earn excellent amounts with it.
If you concentrate on specific market segments, you can get even higher earnings. As long as you have a good internet connection and high video quality on your device, as well as good teaching skills, tutoring can be the side hustle you were looking for.
Indeed, you will also need a quiet room to work in, and if you want to connect with particular students, the time difference is something you need to consider. But overall, it can be an exciting way of supplementing your income.
7- Marketing research
Taking part in online marketing research may not be the most lucrative job, but it's still a valid option.
Participating in surveys is an activity that doesn't require a lot of effort; only your time and patience. Indeed, it may pay less than some of the other side hustles we presented, but it's still worth trying when you want a simple way of adding some money to your expense budget.
It's also an excellent option for people who find themselves temporarily unemployed. Even without any special skills, you can get the money you need to pay your bills until you find a new job.
How Hard Is it to Earn $1,000 a Month Online?
Making money online is like any other paid occupation; the amounts you can earn depend on your investment. If you are dedicated and spend enough time in your pursuit, the rewards can be significant.
It may take a bit longer in some cases, but reading and implementing the strategies that are listed in the top 7 ways that Canadians can make $1000 a month online is extremely doable. What matters is to find the right combination of these elements: your skills, the time you have available, and the services people are willing to pay for.
Making money online isn't that difficult if you keep in mind the aspects we mentioned above. The fact life teaches us a powerful lesson on how important it is to have more than one income source. If one of them comes from online work, it's even more useful. It can be the security blanket for when things take a negative turn.