Major events in life can cause a strain on your finances - weddings being a perfect example! If you are in the process of planning a wedding, you may feel extremely stressed because of the expenses that come with it. From flowers to cakes, it can rack up huge bills.
However, it doesn't need to be that way and you can still have lots of fun while sticking to a strict budget. This week, we are talking about how to maximize the value of your spending while planning a wedding, and most importantly, how to save money.
Why Are Weddings so Costly?
While the average cost of a wedding might be over $42,000, you do not have to spend the equivalent of a brand new car to throw a joyful celebration. Between things like the wedding dress, bridal party gifts, and rehearsal dinner, it's really no surprise that weddings are so expensive. Another large factor is the guest list. Each person you add to the list can add well over $100 to your tab for things like beer and wine, meals, and gifts. How can you possibly reduce spending on such a large affair?
This is where cutting costs comes into play, and knowing where and how to do it. Many people think that weddings have to cost a ton of money in order for everyone to enjoy themselves. However, the most important part of a wedding is ensuring that the bride and groom get married and have a good time. Luckily, that doesn't have to cost a lot of money! Here are four great ways to cut the cost of a wedding when you are working with a small wedding budget.
No Signature Cocktail
One major expense that most wedding venues offer is the signature cocktail. However, this is something that could be raising your wedding cost unnecessarily. If you need alcohol at your event, stick to beer and wine rather than spirits, as this will cut down on the costs per person at the event. You also don't need to pay for a bartender - simply put out some ice buckets filled with drinks for everyone to take as they please. This way you simply pay for the alcohol itself and no extra costs for a bartender to stay there the whole night.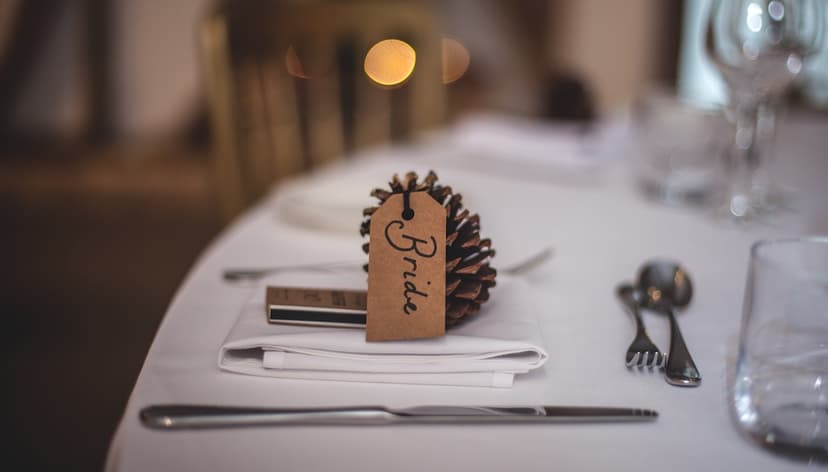 Simplify the Wedding Cake
Wedding cakes can range from less than $100 to over thousands of dollars. However, if you are on a budget, look at getting something simple. A small two-tier cake would look great and cost a lot less. Then, you can keep a sheet cake in the back to hand out if the small cake doesn't provide enough during the cake cutting. Better yet, if you have the time you could even make it yourself, or enlist a friend to help out! This makes for a really easy and affordable option, and you get to be in control of the outcome and how much you're spending on ingredients.
Small Wedding Party
During the wedding ceremony and reception, the most important group of people will be the wedding party. For a budget-friendly wedding, think about cutting down on the number of bridesmaids and groomsmen. With each needing flowers and gifts, this can save you more than you would think! Keeping your wedding party to just your closest friends will not only help you stick to a low budget, it will ensure you're spending your special day with the people you feel most comfortable around.

Thrift For Your Dresses
The first thing that may pop into your mind when you think 'wedding' could be all the dresses that go with it. Whether it's for your birdesmaids or for the bride herself, this could add a couple thousand dollars alone onto your spending! Take a vintage, eclectic approach and consider looking in second hand shops for your bridesmaids' dresses, or even your own wedding dress. This allows for your bridal party to find something that speaks to each person individually for a low price. For a cohesive look in spite of differing dress styles, stick to one colour palette. Why spend hundreds or thousands of dollars on dresses you will all only wear once? Branch out a little and learn to love the hunt for pre-loved pieces to complete your vision.
Break From Tradition
While weddings do cost a lot of money, they don't have to break the bank. In fact, you could always get married at the courthouse, have a celebration dinner at a family's house, and go on your honeymoon! While this might sound not as exciting to some, you'll save tons of money for your future home and life.
Get Help When You Need It
If you are looking for some extra cash to help with all your upcoming wedding expenses, iCash offers instant loans of up to $1,500 for financial hardships. While we don't recommend using this loan to pay for weddings, an emergency could make getting to next week hard. If this is the case, look at how you can get your payday loan online today!