Halloween is around the corner, and you may find yourself in a bind trying to come up with a unique and potentially affordable costume. If you're considering skipping that fun Halloween party because you don't have any costume ideas, let us help you out. Here are a few fun costume ideas you can consider that won't break the bank!
Win a $150 Gift card to Winners/Homesense/Marshalls
Not only are we going to give you a few costume ideas, but we can help you fund that costume purchase as well! We're giving away 3 gift cards to Winners/Homesense/Marshalls valued at $150, $100, and $50. All you need to do is head over to our contest page and answer our "Which Villain Are You?" quiz! The contest runs from October 16th to October 23rd! Alright, now let's get into some fun costume ideas!
Costume Ideas for 2023
Jigsaw from Saw X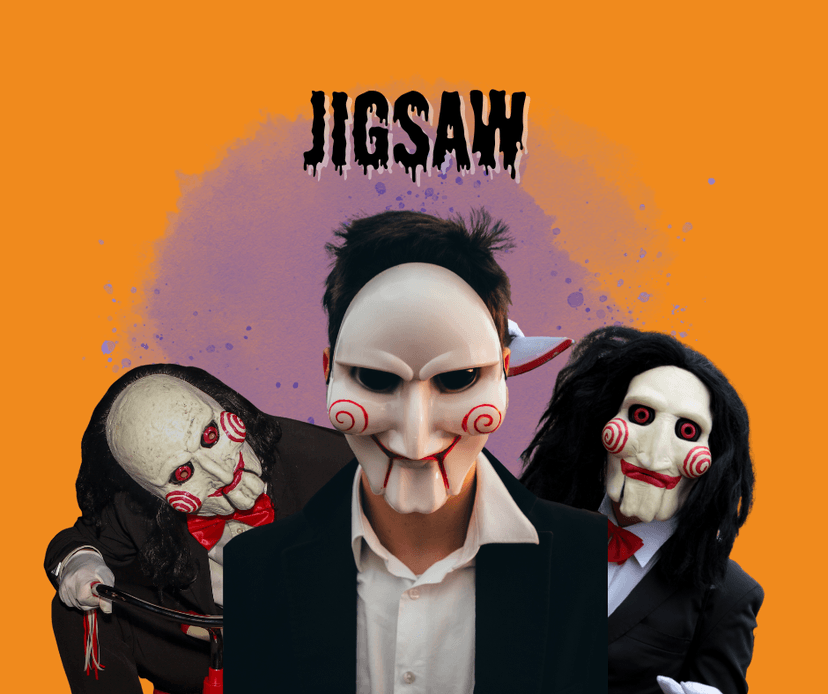 2023 saw the return of the Saw franchise in a huge way, to the delight of many horror fans. John Kramer, famously known as Jigsaw, is an iconic and chilling character that's sure to send shivers down the spines of anyone who crosses your path this Halloween season. To complete the look, all you really need is a black suit, white gloves, and red bowtie. You can either get a mask of the iconic Jigsaw face on Amazon or if you're feeling creative, put on some makeup to achieve a similar look.
Couples Costume: Barbenheimer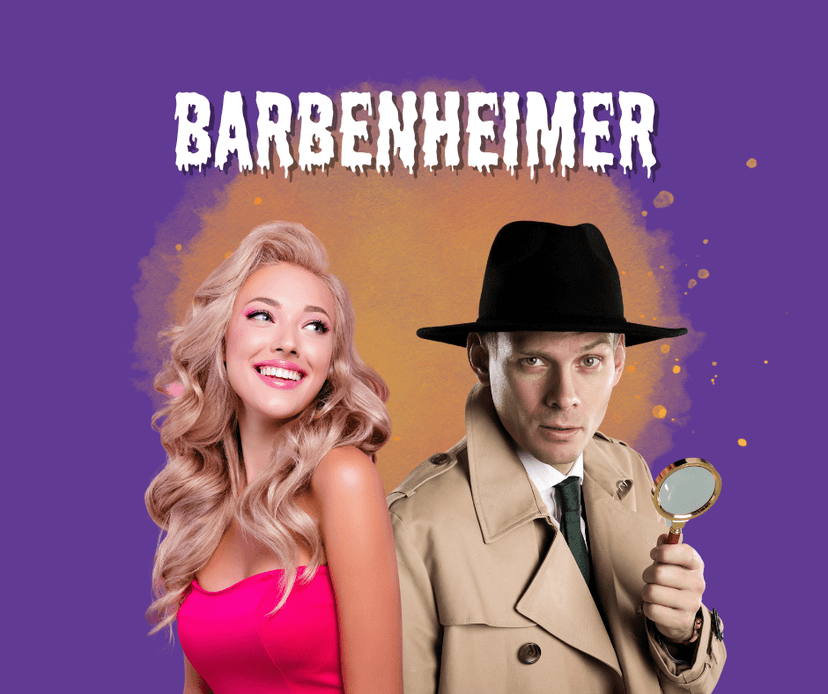 If you were on social media for even a minute this past summer, you likely saw memes about the Barbie and Oppenheimer films that were released. In a nutshell, the joke was about both of these movies being so vastly different, but that you'd be doing yourself a disservice if you didn't go watch both on the same day. 
So, if you're looking for a couples costume this year, this is one potential idea. For Barbie, all you'd need to do is wear an all-pink outfit and a blonde wig (if you don't already have blonde hair that is). For the Oppenheimer look, all you really need is a long brown coat and a hat. To be honest, it might not be incredibly distinctive on its own, but with your Barbie partner, everyone will know exactly what you're going for.
DIY: Emoji Costume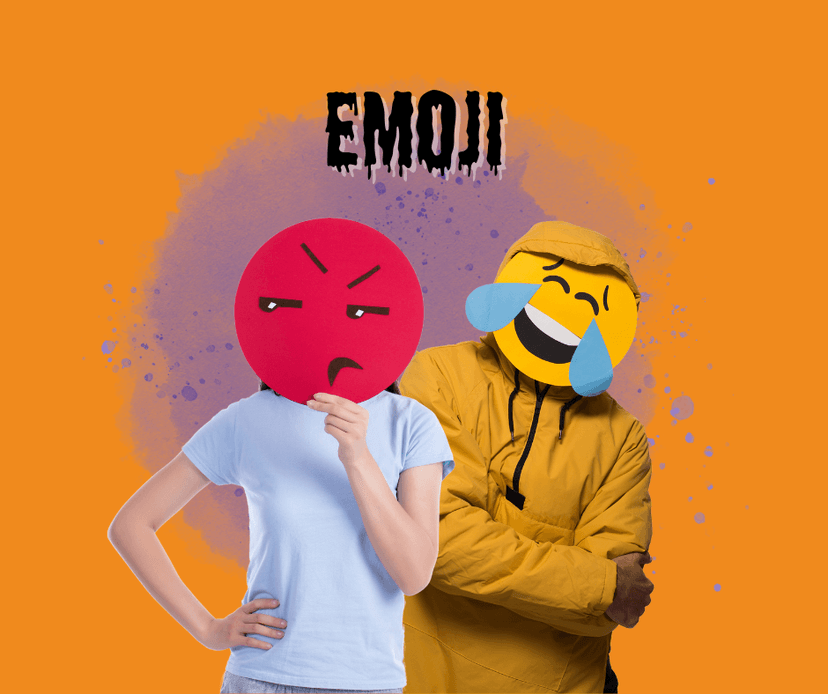 Embrace the digital era by becoming your favorite emoji this Halloween! To craft this simple yet effective costume, start by choosing your preferred emoji—whether it's the classic smiley face or the crying-with-laughter face. Next, create a large circular face base using cardboard or foam board, painting it in the appropriate emoji color. Cut out and attach the facial features, such as eyes, eyebrows, and a mouth, to bring your chosen emoji to life. Add elastic or ribbon straps to wear it like a mask, and voilà—you're ready to go!
Classic Costumes: Timeless Halloween Traditions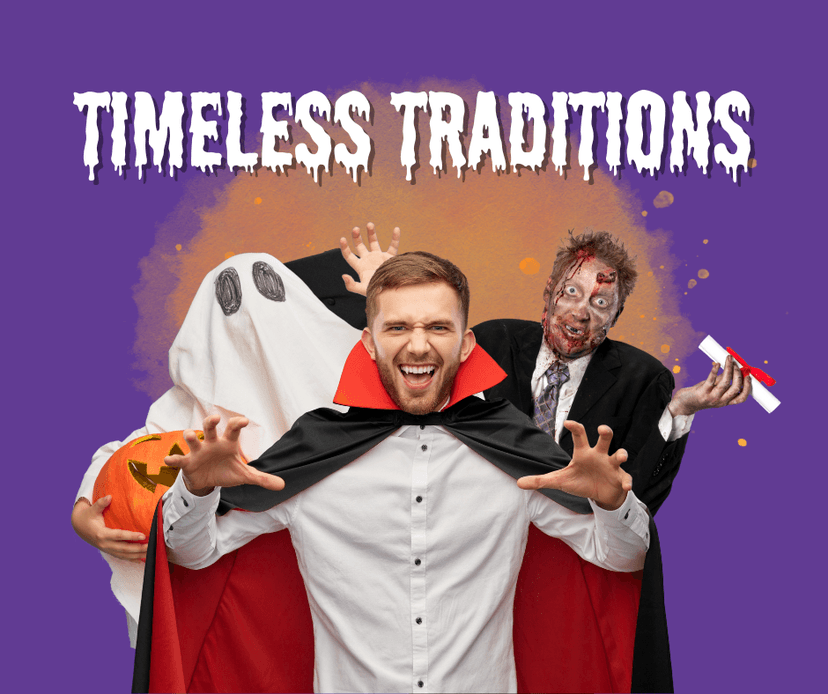 Classic costumes have endured the test of time, remaining beloved favorites and timeless symbols of Halloween. Ghosts, with their haunting allure, have been a quintessential choice for generations. All you need is a white sheet and a dash of creativity to become a spooky apparition. Another timeless option is the vampire. With a sleek black ensemble, fake fangs, and a touch of theatrical makeup, you can transform into the iconic creature of the night.
Pirates have etched their mark in the classic costume repertoire, invoking a sense of adventure and daring. All you need is a tricorn hat, an eyepatch, a billowing shirt, and a toy sword. This timeless choice never fails to capture the imagination. Other classic favorites include witches, mummies, and zombies, each steeped in their own unique brand of charm. The beauty of these classic costumes lies in their simplicity and creativity, allowing you to make them your own and keep the Halloween traditions alive.
80s or 90s Pop/Rock Star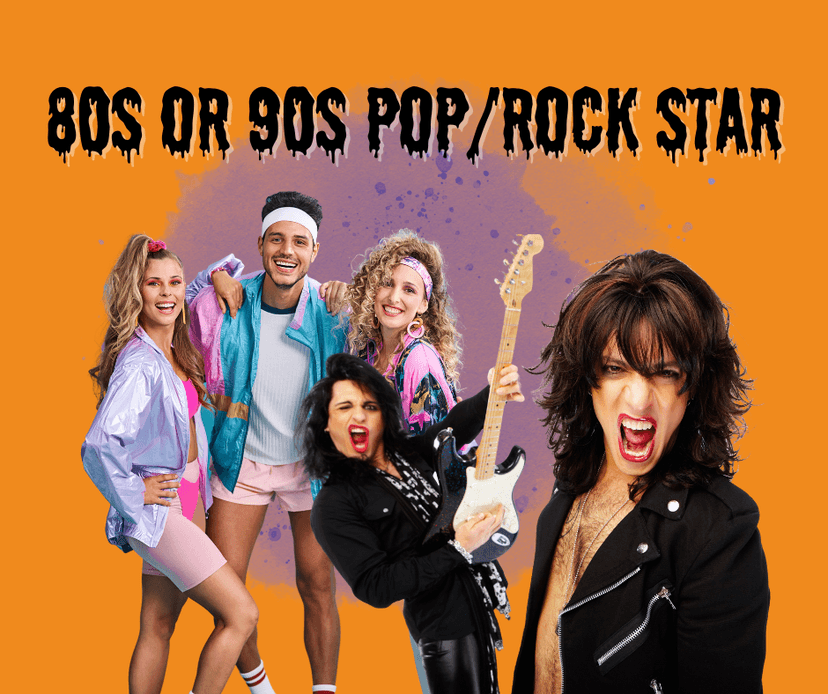 Step into the spotlight of the 80s and 90s as a pop or rock star this Halloween. These decades were a whirlwind of crazy fashion and iconic music, making them an ideal choice for a vibrant and nostalgic costume. To embody the epitome of 80s glam, don flashy, neon-colored clothing, teased hair, and bold makeup. Think Madonna's lace and leather or Michael Jackson's iconic red jacket and black fedora. The 90s, on the other hand, were all about grunge and alternative rock. Go for ripped jeans, flannel shirts, and combat boots a la Nirvana, or channel the Spice Girls with platform shoes and colorful ensembles.
Ted Lasso
This Halloween, spread joy and optimism by embodying Ted Lasso, the iconic character from the AppleTV series known for his positivity and enthusiasm. Dressing up as the lovable American football coach turned English soccer manager is fairly easy, and a fantastic way to channel his spirit of kindness and encouragement. Begin with a short-sleeved collared shirt, a brown vest, and khaki pants, reflecting Ted's signature casual style. Top off the look with a whistle around your neck and a fake mustache.
Wednesday Addams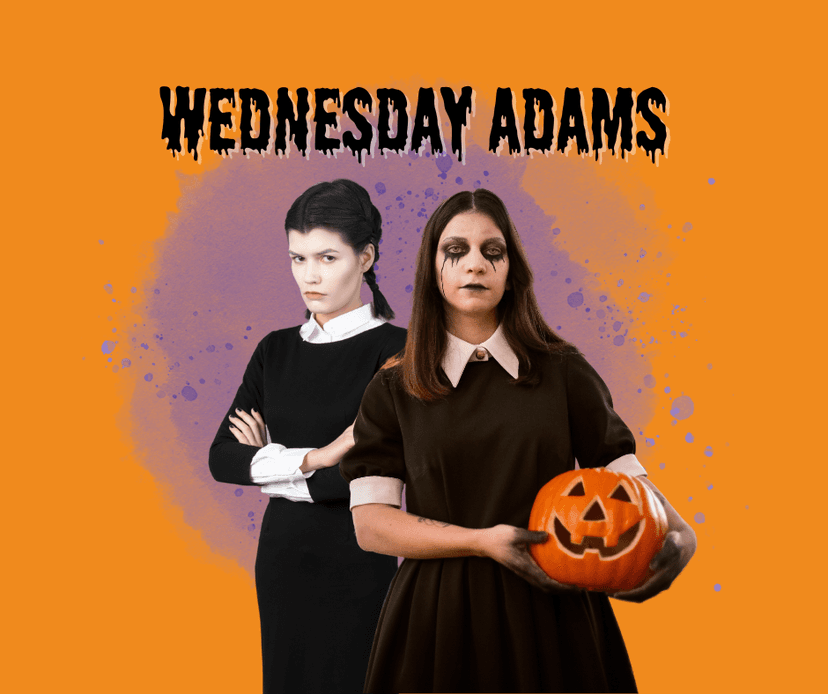 Netflix had a huge hit with their interpretation of Wednesday, the classic character from The Addams Family. The only problem is that it came out in November 2022, shortly after Halloween, missing an opportunity for people to take on her popular look. So, why not try that for 2023 instead?
Wednesday's style is all about embracing the darker side with a touch of elegance. Begin by donning a black dress with a Peter Pan collar, representing her signature gothic look. To complete the ensemble, pair the dress with black stockings or tights and black shoes. Style your hair in two braids and use minimal makeup with a pale complexion and dark eyes. Feel free to carry a plush black spider as an accessory to fully complete the look!
Couples or Friends Costume: Mario & Luigi
For a dynamic and nostalgic Halloween duo, look no further than Mario and Luigi, the beloved plumbers from the iconic Super Mario franchise. This classic video game pair offers a fun and recognizable costume idea for couples or friends. To channel Mario's signature look, don a red cap, a red shirt, blue overalls, and white gloves. Don't forget the fake mustache and a pair of brown shoes to complete the ensemble.
Luigi's attire is essentially the same as Mario's but in green – a green cap, green shirt, blue overalls, and white gloves. Coordinate the costumes to match and capture the essence of this timeless video game duo. Whether you're heading to a Halloween party as a couple or with a close friend, the Mario and Luigi costume will bring smiles and nostalgia to everyone you encounter. 
Unexpected October Expenses? Let iCash Help!
This October, let iCash be your financial ally, ensuring a great Halloween without any financial headaches. Embrace the spirit of the season and tackle unexpected expenses, whether it's a last-minute costume, decorations, or party essentials, with our convenient online payday loans. Don't let financial worries cast a shadow on your Halloween fun—apply for an iCash payday loan today and enjoy a worry-free celebration.