BEST
FAST LOANS
Fast loans are a handy way of accessing a lump sum for those emergencies that find you financially unprepared. These short term loans offer an amount that can easily cover most urgent expenses, with a flexible repayment period.*

Most of us know what it's like to be in urgent need of cash for expenses we cannot postpone, and the next paycheck is too far away to count on. An emergency fund sounds like a great idea and would be the best solution in such situations, but things are different in reality.

The current economic situation, paired with the increasing cost of living, makes it extremely challenging to set money aside. So, what do you do when urgent expenses have you cornered? Fast loans in Canada can be the plan B you need to overcome the financial burden.

When you access fast loans, a direct lender offers you a tailored borrowing experience, a loan that you can adjust to your exact situation. In Canada, you can borrow up to $1,500, and you can choose the exact amount you need for your particular situation. These loans are designed to cover the most frequent emergencies in a household. You would need a bigger loan for larger projects, but these small loans in Canada are the perfect solution for a temporary financial crisis.
Even if the sum you borrow isn't substantial, multiple payments* can make the reimbursement easier to handle, especially if you are going through a challenging period.
You don't have to worry about justifying how you spend the money; these fast loans with instant approval are unrestricted. Whatever unexpected cost is impacting your budget, you can use these funds to stay on track. It can be anything from a minor home repair to an urgent vet bill or your laptop needing repairs.

If you need easy and fast loans today, it's time to contact a private lender and submit your application. The entire process will be more straightforward than you may expect, and you will have the money available in minutes.

You can apply for a fast loan through a loan store or online to make the experience even more accessible and comfortable.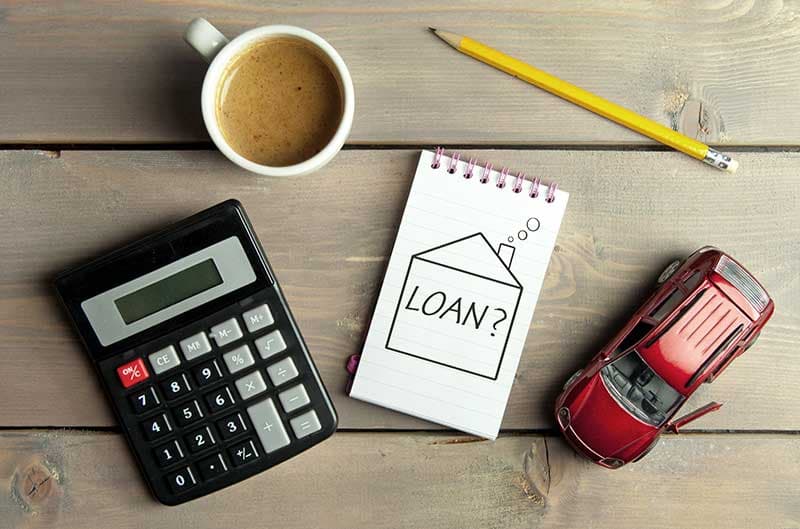 Fast Loans Online
Fast loans online are the easiest way to access the money you need to cover an unanticipated expense. When you need an alternative to a savings account, the quickest way to get fast cash is through an online loan.

Online loans bring more advantages than you may expect. One of the main ones is instant approval, which makes these loans extremely efficient. You don't have to wait for days to find out if your loan is approved.

With a reputable online lender like iCash, the process is as easy as possible. You can apply from anywhere, as long as you have a good internet connection and ten minutes to complete the application. With online fast loans, you won't have to go to a loan store and waste time. You don't even have to wait to get home; you can do it from work or your car.

When you apply for a quick, fast loan online, the location isn't the only advantage. Not only can you apply from anywhere, but also at any hour of day and night. At iCash, our services are available 24/7, so you can submit your application and immediately receive an answer. This is particularly useful if your daily schedule doesn't follow the regular working hours.

Same day funding is another significant advantage when you apply online for a fast loan. Since these instant loans online are meant to cover emergencies, it's essential to have the money available as soon as possible. So once your loan is approved, the funds will be in your hands that very same day and ready for electronic transfer in just a few minutes.

If you have applied for traditional loans in the past, you know the process can be tedious. But you will be happy to know that you won't have to deal with paperwork if you apply for a loan online today.

All you have to do is submit the online application. And you have no reason to worry about the safety of your personal information because the system we use at iCash is entirely safe. We have invested in upgraded technology that makes every step of the process completely secure. If you need a bit of help for any reason, the customer service will address your questions or concerns.
Fast Loans for Bad Credit
Fast loans for bad credit are available for up to $1,500 regardless of your credit score.

One of the most frequent questions people ask before applying for a loan is, 'What chances do I have with bad credit?'. Nobody wants to be in this situation, but it happens more and more in the last years. Managing your monthly budget becomes increasingly challenging and, before you know it, your credit score is lower than you ever thought it would be.

The good news is that you can still access fast loas; bad credit isn't an obstacle when you turn to private loan lenders. The reason is they have their criteria for analyzing your financial situation, and bad credit history isn't considered a reason for rejection.

As long as you meet the requirements, have a steady job for at least three months, a bank account, and an income that allows you to pay back the loan, you have high chances to be approved.

For fast loans, no credit is needed to apply. In some situations, it's not just bad credit that can prevent you from borrowing money, but also having no credit history at all. But private lenders like us don't have such credit score requirements. We are interested in your ability to repay the loan and offer high chances of approval even if you have low credit or have never taken a loan 21

You may think that if you have already applied for a bank loan and got declined, you should give up trying altogether. But private lenders have different risk assessment methods and criteria, which means your unfortunate experience doesn't have to repeat. You can still apply for fast loans with bad credit and have high chances of receiving the money sooner than you think.

Our loans for bad credit are unsecured, meaning you don't have to use any of your assets as a warranty. And even so, the interest fees are lower than you may expect, even without providing collateral.
Fast Loans Paid Today
If what you need are fast loans paid the same day, an online private lender like iCash is the answer. Taking the entire process online allows us to offer many benefits and apply for a loan as quickly and painlessly as possible.

You cannot only submit your application from anywhere and at any time you want, but you also get an instant decision. You know immediately if your application is approved, and due to our flexible requirements, most of them are.

If you apply online for fast loans, same day payout is one of the main advantages. We know what it means to face an emergency; the last thing you need is to spend a lot of time applying for a loan and waiting for the approval and the money to be released.

Once the loan is approved and the contract has been signed via our online system, the funds will be available for electronic transfer in as little as five minutes.

One of the reasons why fast loans paid today are possible is that you no longer have to put together a thick file with various documents. We don't rely on paperwork, so both your application and our assessment of your financial situation are conducted online.

You won't have to provide any extra proof concerning your income; all you have to do is take 10 minutes to fill in and submit the application, and you will instantly know if you qualified.

So, if you need fast loans today and it's particularly essential to have the money available immediately, online private lenders are the solution. At iCash, you can get a loan during the holidays and weekends, so you have a simple way of handling the situation whenever the unexpected strikes.